10 Things We Love About TV's Favorite Doctor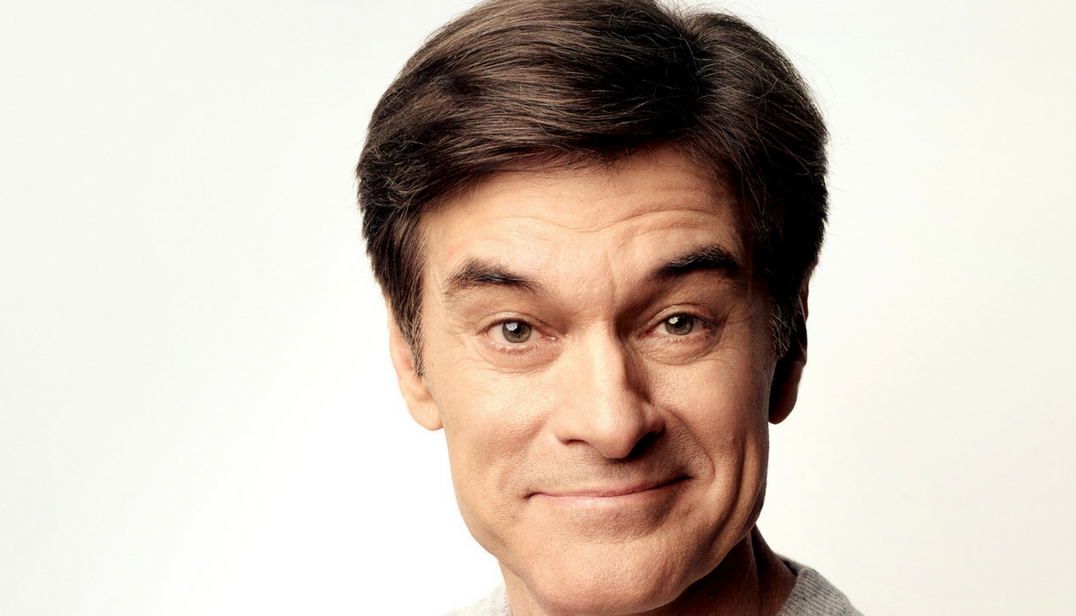 In case you haven't already heard the news, The Dr. Oz Show is on Z Living! As one of the most prolific, knowledgeable and beloved figures in the field of health entertainment, Dr. Oz is an exciting personality to welcome to the network. To celebrate the unique and groundbreaking program, we broke down ten of our absolute favorite things about The Doctor Oz Show.
1. Dr. Oz Has A Broad Intelligence
Since 2011, the doctor has put out over 1,000 episodes of his show, and the collection of topics he's offered advice on is impressively wide-ranging. An extremely broad base of health knowledge makes him uniquely qualified to be an authority, and converse with experts on seemingly everything under the wellness-content sun.
2. He Answers Embarassing Health Questions
One of the most exciting parts of The Doctor Oz Show is when the doctor answers questions that most of us are too bashful to ask ourselves. In the past, he's covered seemingly voodoo topics like bathroom questions, sexual curiosities, the truth behind mysterious rashes, and a whole lot more.
3. Dr. Oz Can Help You Lose Weight
On many of the episodes of The Doctor Oz Show, a guest expert will team up with the doctor to take the audience through effective, vetted weight-loss plans. Some of these plans have included quick weight-loss tips and flat belly plans. He also devotes time on the show to inform the audience of weight-loss myths, and ineffective fads.
4. He Has An Impressive List Of Friends
Over the years, The Doctor Oz show has welcomed a bunch of guest experts to offer insights on the day's topic of choice. He'll also have celebrities on to discuss their own health experiences with episodes like the one where Gloria Estefan discussed her family's health crisis, and the health-decision that saved Rob Lowe's life.
5. He Unravels Life's Most Common Mysteries
The Dr. Oz Show balances important information with entertaining presentations as well as any program on television. In between the celebrity interviews, he offers important life secrets like the truth about frozen pizza, and health myths to be wary of.

6. He's In Tune With Alternative, Holistic Health Philosophies
For those of us who have had to look beyond traditional western medicine to approach certain illnesses or conditions, we know that resources are thin. Luckily, the doctor gives as much attention to these fields, as he does to more traditional schools of thought.
7. Dr. Oz Teaches You Things You Never Thought About Yourself
The Doctor Oz Show is great because it takes a relentless approach to informing its audience about the truth behind health media. When the doctor breaks down common mistakes people make when cleansing, or why so many of us have chronic fatigue, he sheds light on issues that we can all improve on.
8. Dr. Oz Is A Master Of Healthy Life Hacks
He has an uncanny ability to make all wellness tips have a contemporary and interesting feel, especially when he gets into his healthy life hacks. On the show, he's shared secrets like how to lose half your body size like that, and how to make health improvements to your home for less than ten dollars.
9. He Unearths Fascinating Mental Health Stories
The Dr. Oz Show never shies away from the darker side of health entertainment, having had meaningful and emotional interviews with figures like the mother of one of the Columbine killers, and episodes that delve into the mental health perspective of famous true-crime stories.
10. Dr. Oz Will Show You The Truth About Food
If you have uncertainty surrounding the nutritional value of certain buzzy foods, just turn into The Dr. Oz Show, which has gone in-depth to tell you the truth about foods like frozen pizza, store-bought guacamoles, Greek yogurt, and more.