5 Fast Fitness Facts About 'Altar'd' Host Erin Stutland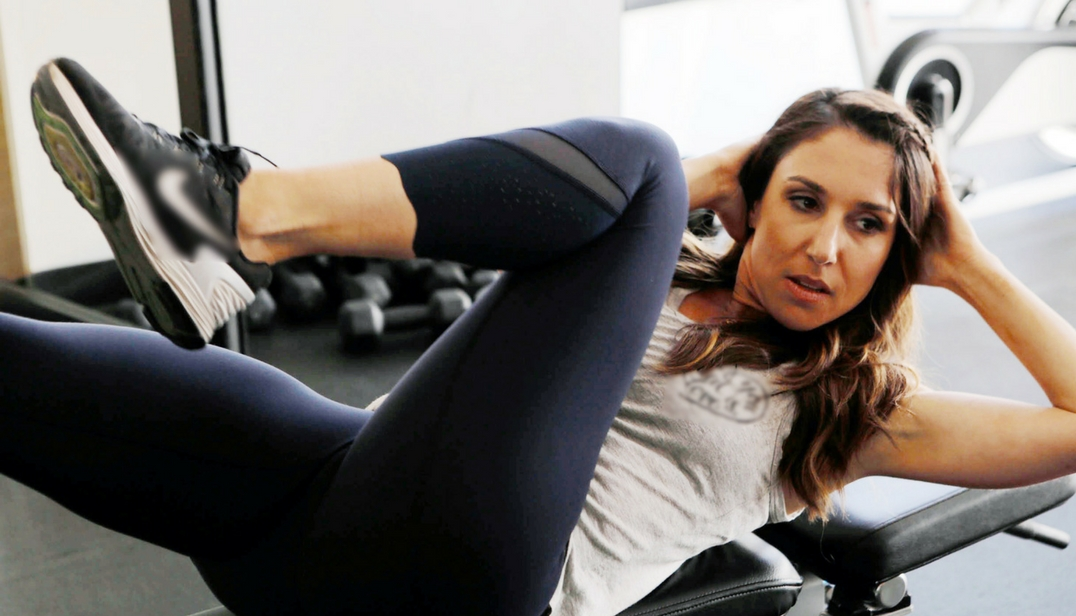 She's smart, she's wellness-drive, she's (very!) fit — and she definitely knows how to motivate others to get fit too: Meet fitness pro Erin Stutland, the host of Z Living's addictive new original series Altar'd.

Here's Why You'll Get Hooked On Altar'd.
In the show, couples are challenged to shape up 90 days before their wedding day, with the added twist of doing it completely separately ... then revealing their transformations when they meet up again at the altar.
There's no extreme weight loss happening on Altar'd, but rather a health and wellness makeover: Each bride- and groom-to-be is asked to workout for an hour daily and eat only meals from the diet delivery service
Diet-to-Go.
Participants have access to gyms, trainers, and the support of Erin and her co-host Chris Marhefka (at right) but the real commitment to change their bodies and lives — as well as the struggle, willpower and emotion along with it — comes from within. The hope is that those health lessons last way beyond the end of each episode, strengthening each person individually and each couple's marriage. And you won't believe the tough, tearful, and totally inspiring situations that happen.
5 Fitness Facts About Altar'd's Erin Stutland:

1. She's a Fitness Pro With a Ton of Experience.
ERIN SAYS: "I'm a mind-body wellness and fitness expert and the creator of several mind-body fitness programs that reach thousands of people around the world, including my signature
Shrink Session Workout
and
Soul Strolls
. I love to help clients create a long, lean bodies as they rebuild and recover a deeper emotional and spiritual connection with self. Combining principles from dance, HIIT, toning, yoga, and meditation, my work helps you cleanse stuck energy, transform negative thinking into possibility and tap into strength and confidence like never before."
2. She Exercises Early and Often.
ERIN SAYS: "I do everything from yoga, spinning, light weight training to cardio-dance on a weekly basis. I usually stick to 4-5 days a week of this mixture and I find getting it done early in the day is the key to my success."
3. She Knows Quite A Few Fitness Motivational Tricks.
ERIN SAYS: "People have to see and feel their own progress. That's why I love to give fitness tests to my clients. Even in a few short weeks, a client will see tangible progress in their abilities, even if they aren't seeing huge changes in the scale yet."
4. She, Too, Thinks Working Out Can Be Hard.

ERIN SAYS: "This process is uncomfortable at times. While this scares some people, I find it oddly comforting to know that it is supposed to be hard and challenging even before I start. It helps me to put on my 'Okay, let's do this!' pants."


5. She Views Health and Wellness From a Big Picture Perspective.

ERIN SAYS: "I believe that fitness is not just about diet and exercise. It is about your mindset, your thoughts, your beliefs, the actions you take in the world and how much good you are willing to allow in your life."