7 Clean-House Hacks From 'The Dr. Oz Show'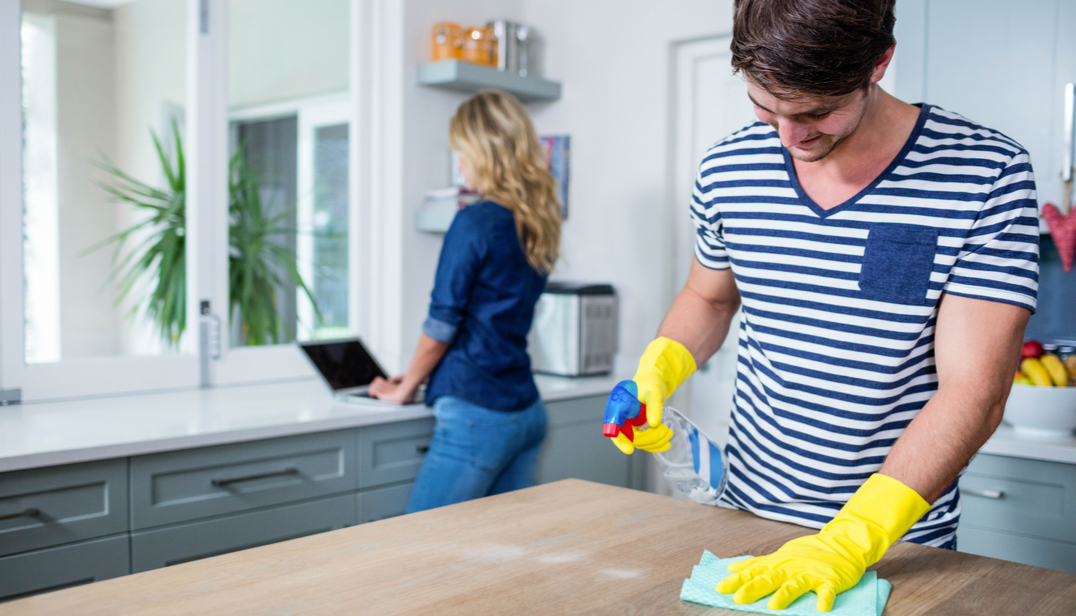 Housekeeping won't feel like such an insurmountable task after you check out these seven clean-house hacks from The Dr. Oz Show. On the program, the doctor and his many guest experts constantly provide tips on natural ways to clean the house, among many other self-help concepts.
Here Are 7 Clean-House Hacks We Found On The Dr. Oz Show:

1. Rub Away Nasty Soap Scum With Lemons

We learned watching The Dr. Oz Show that you can rub nasty soap scum off shower handles, and sink faucets with a simple old lemon. Literally just cut in half, rub on the surface, and watch that gunk disappear.
2. Make Your Own All-Natural Tile Cleaner

Every home needs a good, all-purpose cleaner that works well on tile. The Dr. Oz Show features a clean-house hack, which blends equal parts white vinegar, water, and a few drops of tea tree oil for an all-natural tile cleaner.
3. Unclog Your Drain With Household Products

Clogged drains are another one of those inevitable home cleaning issues that we all need to deal with. Luckily, Dr. Oz and guests demonstrate how to easily handle it on the show. Just pour a mixture of salt and baking soda down the drain, then pour warm vinegar in following, and then boiling water on top of that—drain unclogged.
4. Get A Mold-Testing Kit

One of the scariest parts about home cleaning, is the fear of finding mold. Dr. Oz consulted healthy home expert Ron Beres on the show, who implores people to get an ERMI mold test kit, to avoid getting overcharged by contractors on false alarms.
5. Use Shaving Cream For Red Wine Stains

It's pretty tough to figure out how to get rid of a red wine stain, but one of your most regular home products is all you need. Spread shaving cream over the stain with the back of a spoon, let it sit, and blot up a few minutes later.
6. Make & Use All-Natural Oven Cleaner

The bottom of the oven is reputably one of the toughest things in the house to clean. However, The Dr. Oz Show taught us that by covering gunky-spots on the oven floor with baking soda, and letting it sit for eight hours (overnight), you can then rub it off easily and without introducing any new toxins to your kitchen.
7. Fully-Inspect All Of Your Appliances

This may read more like a tip than a hack, but most of us don't fully take our appliances apart to clean them. One guest on The Dr. Oz Show had the gasket in her blender tested by Oz's team, and they found 640,000 types of bacteria in it. Treat these small parts of your appliances by soaking them in one cup water with 2 teaspoons of dish soap.