7 Things You Didn't Know About Mehmet Oz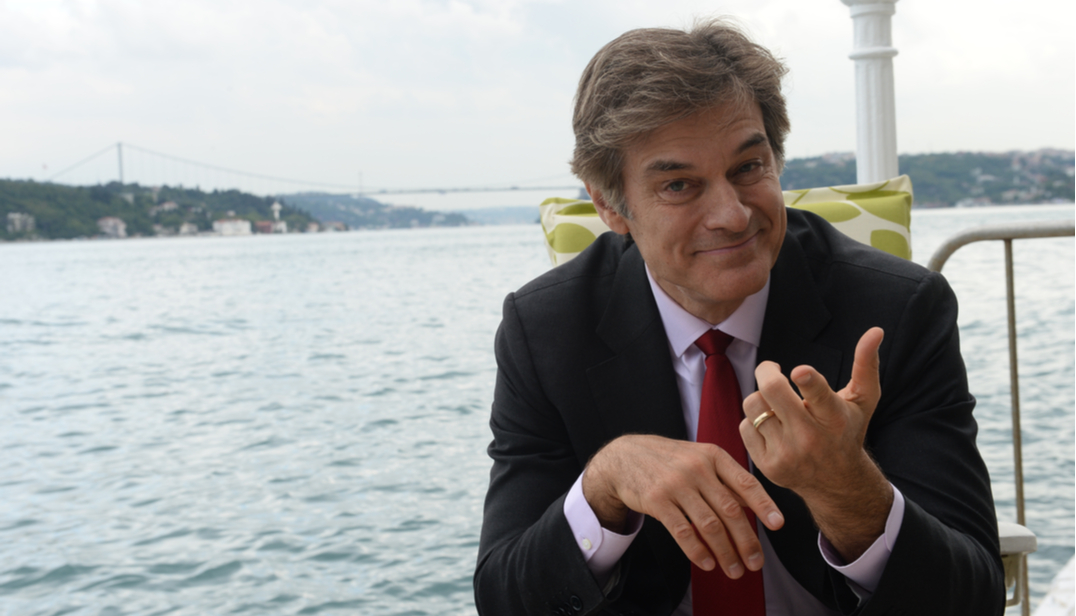 Dr. Mehmet Oz is the charismatic host of The Dr. Oz Show now on Z Living. To celebrate and welcome the multi-talented heart surgeon, television host, and scholar, we put together a list of seven things you didn't know about him.
1. He's A Cardiothoracic Surgeon

According to The Society of Thoracic Surgeons, "A cardiothoracic surgeon is a medical doctor who specializes in surgical procedures of the heart, lungs, esophagus, and other organs in the chest." A hungry mind, Dr. Oz's interests include minimally invasive cardiac surgery, complementary medicine, healthcare outcome analysis, and heart replacement.
2. He Co-Founded ShareCare, Inc.

A master of medicine, Oz is a co-founder of ShareCare Inc.,— a personalized, digital wellness service that analyzes your health, gives you expert guidance, and puts you on customized diet-and-fitness programs. It uses a technology called RealAge to figure out the physiological age of the body you're living in, and then with that information ShareCare creates personalized health consultations to help you get and stay in shape.
3. He's Got Quite The Film & Television Resume

Dr. Oz got his start appearing as a guest health expert on The Oprah Winfrey Show for five seasons. He's also done OWN's Oprah's All-Stars show with Suze Orman and Dr. Phil. Following Oprah, Oz helmed an award-winning series named Transplant! and then started the wildly successful The Dr. Oz Show. He was also the medical director for the hit Denzel Washington film John Q.
4. He Can Also Write

Once you get past the television-star and heart-surgeon accolades, the new talents get tougher and tougher to believe—yet, they're true. Dr. Oz is a six-time New York Times best-selling author. He also pens regular columns in Esquire Magazine and O, The Oprah Magazine.
5. He's A Columbia-University Man

Okay, actually Dr. Oz is Vice-Chair and Professor of Surgery at Columbia University—quite the medical resume booster. He also directs the Cardiovascular Medicine Program at New York Presbyterian Hospital.
6. He's Earned A Number Of Distinguished Awards

His list of awards is literally too long for this article, but some of the most recognizable include several Emmy Awards for Outstanding Talk Show Host, and a spot on Time's list of The World's Most Influential People in 2008. Dr. Oz has also been listed among the Best Doctors Of The Year by New York Magazine.
7. He's On Z Living

The last and most important thing that you need to know about Dr. Mehmet Oz, is that you can now watch him and his award-winning program on Z Living five days a week. Tune in, there's a whole lot to learn.