8 Dr. Oz Weight-Loss Tips That Will Change Your Life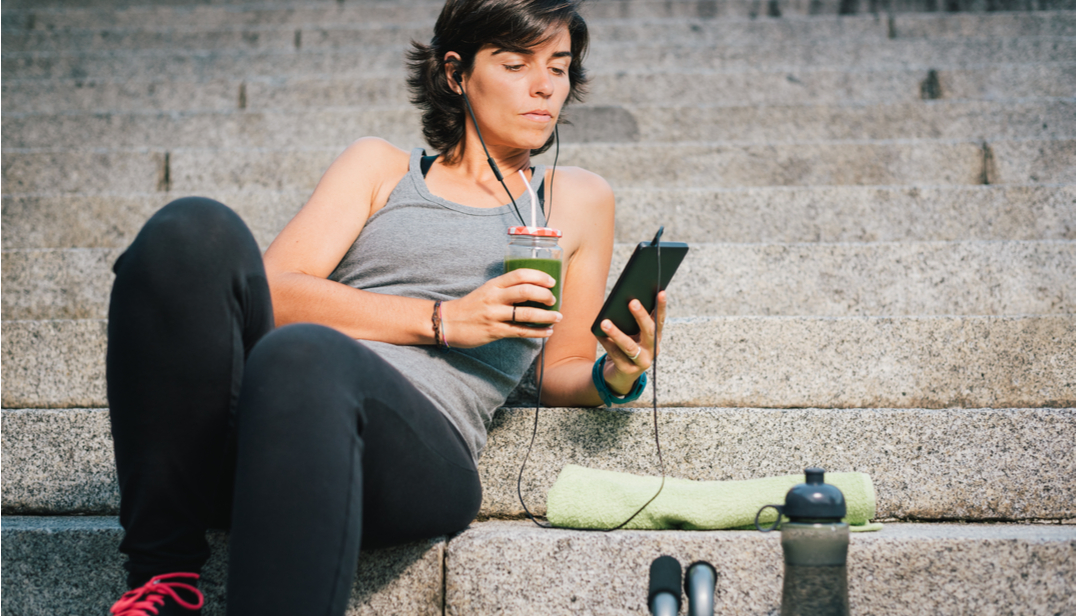 Dr. Oz weight-loss tips have helped audiences stay fit for years, covering a wide variety of techniques and opinions from experts.
1. Flip Your Favorite Recipes

Dr. Oz will often have celebrity chef guests on the show to teach audiences how to make healthier versions of their favorite recipes. He's even had on Rocco DiSpirito from Z Living's Now Eat This, to give lessons on making a healthy barbecue.
2. Open Your Mind To Hypnosis

Dr. Oz presents a wide variety of ideas on his program—even ones he's initially skeptical of—and hypnosis is one of the most out there. But, guests of the show like hypnotist Paul McKenna—who claims to have successfully used hypnosis for weight-loss in 70% of people he's worked with—bring compelling results and strategies for viewers to try. One trick McKenna shares to help stop emotional eating, is to tap pressure points on your body while thinking about emotional eating to calm yourself.
3. You Don't Have To Eat Breakfast

In one installment of the show's famous Belly Melting Meal Plan series, Mark Liponis, MD offers one of the more surprising Dr. Oz weight-loss tips out there. Our whole lives, people have told us that breakfast is the most important meal of the day, but Liponis believes that forcing yourself to eat it if you're not hungry, will make it tougher to lose weight. On the show, Oz is initially skeptical of the idea, but Liponis' perspectives ultimately prove to show merit.
4. If You Do Have Breakfast, Wait 12 Hours After Dinner

Remember how we mentioned that Dr. Oz explores a wide variety of philosophies? Well, here's a perfect example. There are schools of thought for healthy ways of skipping breakfast and eating it. Dietitian Ellie Krieger came on the show to say, if you do eat breakfast, it's important for your weight that you wait at least 12 hours after the previous night's dinner to do so.
5. Always Take The Stairs & Keep A Bottle Of Water Handy

Sometimes, Mehmet Oz goes into the world to ask everyday citizens for their personal weight-loss tips. Some answers sound crazy and off-the-cuff, and others are simple and effective—i.e. one person's response, which was that they always take the stairs, and always keep a bottle of water on their person.
6. Put On Vanilla Body Lotion To Curb Sugar Cravings

Another Dr. Oz weight-loss tip found out in the world of everyday people, this one is as soothing as it is helpful. One woman told Oz that whenever she craves sweets, or sugars, she puts on vanilla body lotion, and it helps sooth her cravings, and help her refrain from binging.
7. Eat Barley Instead Of Oatmeal In The Morning

Back to early-morning weight-loss tips, Dr. Oz said on his show that switching barley out for oatmeal can help you keep from packing on the pounds. He points to barley's iron levels as a selling point for its ability to keep you full and off snacks throughout the day.
8. Go On An Ayurvedic Cleanse

Dr. Oz weight-loss tips come from a variety of sources, including the oldest ones known to man. On one episode where he interviews experts on how ayurveda can help you lose weight, viewers learn how to make a detoxifying mung-bean soup with ghee, mustard seeds, hing, turmeric, and garlic.