Dr. Greger Wants You To Know How To Reverse Heart Disease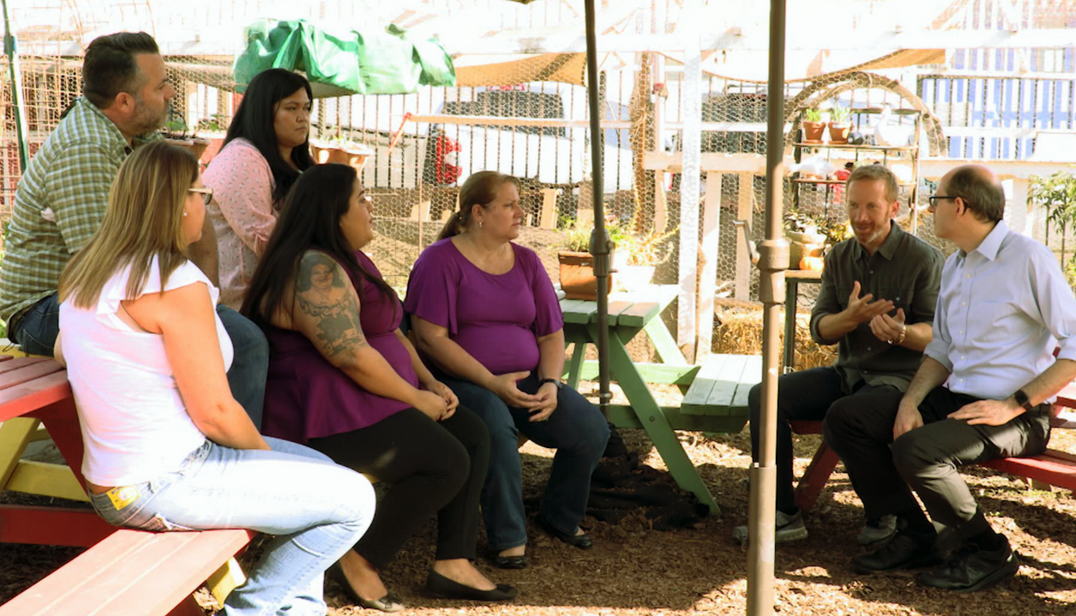 Dr. Michael Greger is a physician and author of the New York Times best-selling book
How Not To Die
.
The work shows readers how to implement a healthy plant-based diet into their lives, which is a mission that's quite familiar to one of our most popular shows
.
On The Big Fat Truth,
host JD Roth
addresses the
real
reasons people gain weight, and then helps them overcome those obstacles with personal coaching, and a plant-based diet. Since Dr. Greger is one of the world's leading experts on plant-based diets, Roth brought him onto the program twice this season as an expert consultant. To get a little more background on Dr. Greger, we sat down with him to chat about plant-based diets and how he became an authority on the subject.
Dr. Greger's Historical Introduction To Plant-Based Diets
Nathan Pritikin was an inventor and researcher who is considered one of the original pioneers of the plant-based diet. He was also the last hope for Dr. Greger's grandmother, who doctors said would die long ago at age 65 from heart disease. She had heard of Pritikin around that time, and went to see if he could help. Dr. Greger told us the rest of the story saying, 'In his book, [Pritikin] talks about Frances Greger, my grandma, as one of his early success stories. They wheeled her in, they put her on a plant-based diet, Three weeks later, she's out of the wheelchair, and walking ten miles a day!
Given a medical death sentence at 65, and thanks to a plant-based diet, she was able to live another 31 years on this planet to enjoy her six grandkids including me. That's why I got into medicine.'
Years Later, Greger Hopped On The Plant-Based Train Himself
When we asked Dr. Greger how long he's been on a plant-based diet, he promptly responded,
27 years. It was July 23rd, 1990 when Dr. Dean Ornish published
The Lifestyle Heart Trial
, proving for the first time that our number-one killer [heart disease] could be reversed by a plant-based diet.
Pritikin had been reversing heart disease for years, but he wasn't publishing it. Here, it finally made it into the medical world. And since July 23rd, 1990, not a single person should have died from heart disease.
Spreading The Good Word On Plant-Based Diets
With all his background on plant-based diets, Dr. Greger went on to start the widely followed nutrition blog
NutritionFacts.org
and write the raved-about book
How Not To Die,
New York Times
and
Amazon
best-seller. On the website, it's all science, Dr. Greger told us.I'm just the messenger. What was missing was, how do you take this information and put into practice? Greger answered that question with this book, which is filled with insights on how to actualize a plant-based diet in your life.
A New Relationship With JD Roth
Unbeknownst to Dr. Greger, one of the biggest fans of his website and book happened to be
JD Roth,
who invited him onto our original series
The Big Fat Truth
for two episodes this season. He told us how it was great to work with JD by saying,I could give the science, and he could approach the psychological blocks that keep you from implementing them into your own life." He continued, "The show is great, I hope a lot of people see it and get healthy.