Health Soup Shows You How To Give In & Be Tempted By Apples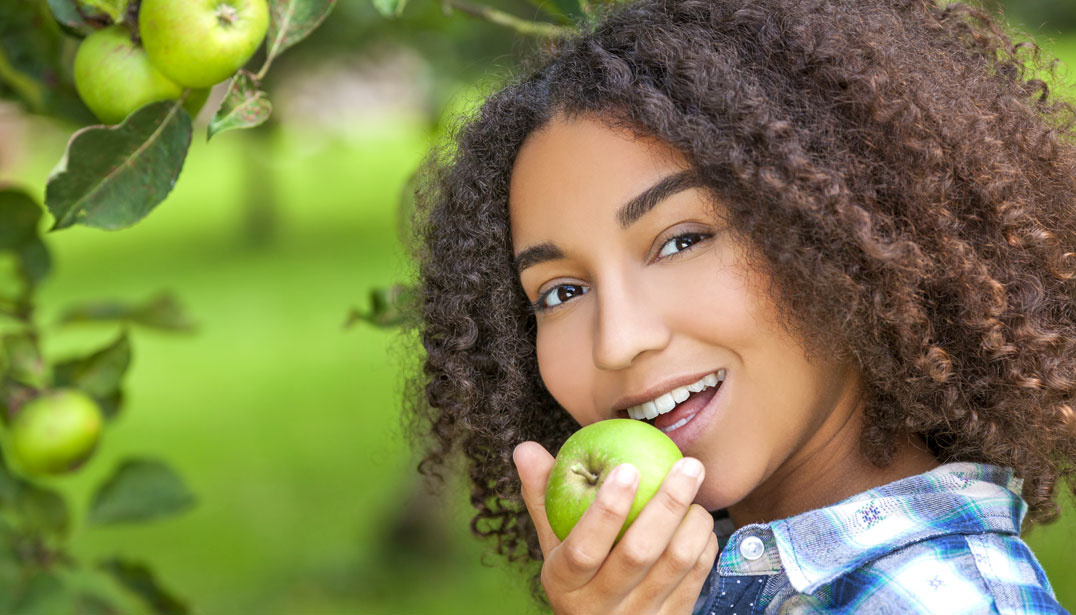 Eve may have been punished with the blame for the spiritual downfall of all humankind because she gave in to her greed and ate the forbidden fruit in the Garden Of Eden. But apples really are amazing and should be high on your list of preferred snacks irrespective of your age, and dietary habits or other restrictions. On this episode of Health Soup, show host David Price learns all about the health benefits of apples.
Just to list 3 of the health benefits that apples boast of:
They are anti-inflammatory, which means they are great for our immune systems, digestive systems and even provide us with excellent cardio-vascular support.
They are rich in vitamins A, E and C, plus they have pectin and plenty of fiber.
Eating apples with the skin on should be mandatory as peeling it means discarding some of the best bits. Apple skin has a compound called quercetin, which helps repair lung damage and keeps your brain healthy. It also possesses high amounts of ursolic acid, which offers huge support in helping to fight obesity.
Of course they key thing to remember is that apples are best eaten raw. We recommend that you don't cook them unless you want to deaden their amazing health benefits. Here are 5 simple ways to eat more apples if you don't want to get bored just munching them:
Grate them into your oatmeal or smoothie bowls for a texture boost.
Add nuts, granola and of course chunks of fresh apples to your child's snack box or as a treat for when you want to nibble something with your coffee.
Thinly slice apples and add them to your salad for a burst of fresh, juicy flavor. Tart and crisp Granny Smiths make a great contrast for slightly bitter salad greens like arugula that have a nice bit of bite.
Cut thick wedges of an apple varietal like Golden Delicious and use as scoops for peanut butter or any other nut butter. They will go equally well with a sharp goat cheese or even a soft fresh cream cheese dip.
Layer skinny apple rounds with frozen vanilla yogurt in a Mason jar or old-fashioned glass. Top with some vivid cranberries, blueberries or pomegranate seeds for a splash of color.
Whatever way you choose to enjoy them, just make sure to add apples in some way or the other to your regular diet and reap the rewards for a long time to come. Image: Shutterstock