Health Soup: Mix Things Up With Paddleboard Yoga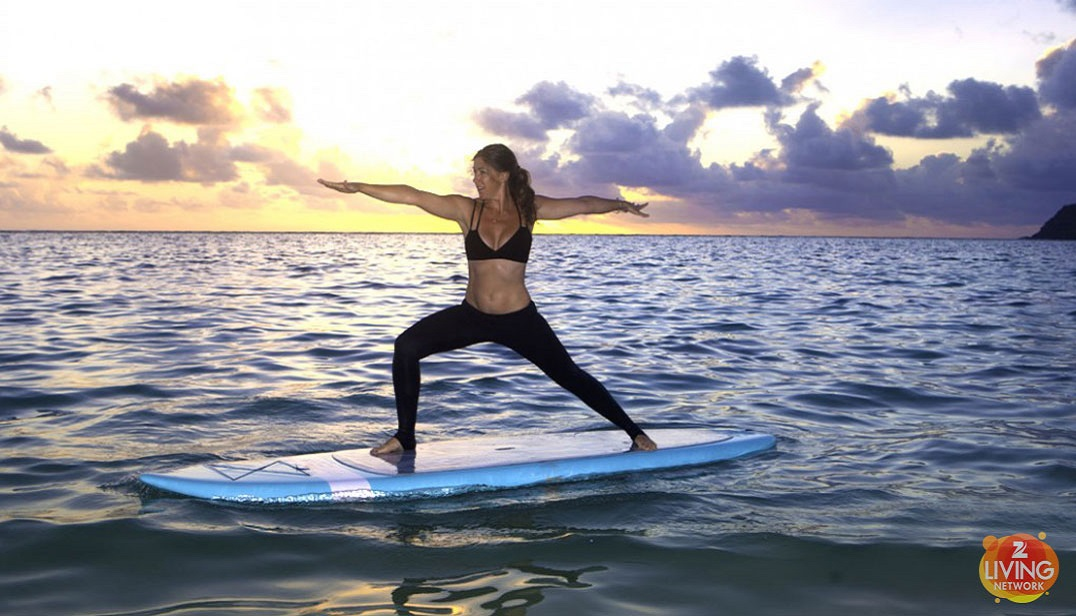 Life happens. When you're working, taking care of your kids, running from one errand to another, your life is passing you by, right then, right there. Now, while you may not have all the time in the world, there's one thing you can do for yourself—lead a holistic lifestyle. That simply means enjoying every bit of it with a tiny healthy twist. Getting a little bit of exercise, picking healthier food alternatives, indulging in a little TLC, can all be worked into your busy schedule with some smart time management skills. Besides, it's not just great for the body, but for the mind and your well-being, too. So while we do recommend committing to a workout program at least three times a week, the key is to find one that is ideal for your age, schedule, lifestyle, and current fitness levels, too.

A good bet in this case is paddleboard yoga. The low-impact workout is extremely fun and can be done at your convenience. It gives you great muscle tone and will help you lose weight, while teaching you how to maintain balance and stability (important as you age). Is it any wonder then that Lady Gaga is, well, gaga about this workout? Haven't you seen her unbelievably toned physique? If you need more motivation, catch up with host Gwen Lawrence on the Health Soup TV series. For some first-hand experience, here's a class you can try: Sup Yoga: This uber-cool hybrid yoga workout is based in Lake Michigan, Chicago, and is called Sup Yoga or Supyo. Sup Yoga combines traditional yoga with stand-up paddleboarding. Paddling to and fro enhances the shape and deepens the strength in your abdomen, deltoids, and triceps. And when engaging in postures on a moving mat, you are constantly being tested on your balance and core strength. Last but not least, the intense healing properties of water work to your advantage. Like the sound of that, but not a big fan of getting wet? Try Surfset instead—same concept, but carried out in the confines of a fitness studio.