Here's Why You Might Be "House Poor" & How To Fix It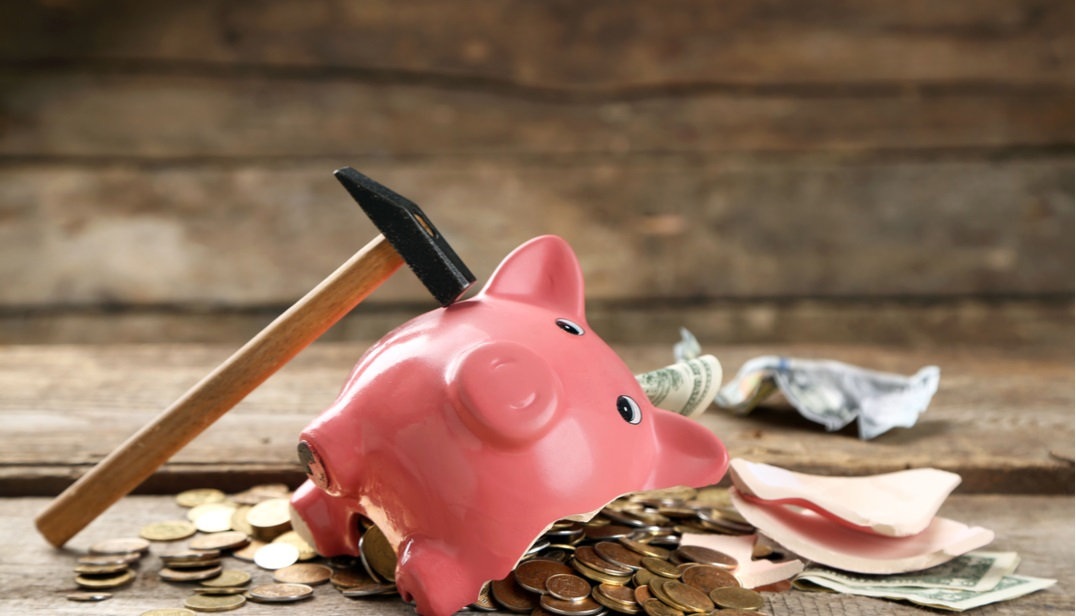 Managing your money can be tough, especially when you take a leap to achieve your dreams, and end up becoming house poor. According to Investopedia, the term "house poor" is meant for, "A person who spends a large proportion of his or her total income on home ownership including mortgage payments, property taxes, maintenance and utilities."

Z Living's original series House Poor finds individuals who find themselves in these situations, and helps them break out. In that vein, we've researched five common ways people become house poor, and how to address them.

To see how everyday people find themselves in House Poor situations, check out this video clip from the show, where we see how a couple named Tammy & Andrew struggled to keep their finances in order.



For some more context as to why you might be house poor, we put together five examples of common situations, and how to rectify them. Check it out:
House Poor Situation #1: You've Consolidated Your Debt Into A Mortgage.

THE PROBLEM: Perhaps you're in a situation similar to a couple named Rob and Diana (featured in episode two of the show). They took advantage of low mortgage rates to incorporate vehicle and credit card debts into their home mortgage. But this extended their mortgage an additional 15+ years. Now they're "upside down" in their loan, which is compounded by the fact that their home needs improvement fast—in particular, they're in dire need of a functioning kitchen.
THE SOLUTION: Financial expert and co-host Suzanne Schultz says that adding these types of debts into a mortgage doesn't make sense financially, because it doesn't increase the price of the home. Instead, focus on improving the value of your home to help counter excess debt for when the time comes to sell.


House Poor Situation #2: You Own A Car (When You Don't Have To!).

THE PROBLEM: Like Steve and Juanita (couple featured in episode three), you might be spending way more than you should on transportation. In addition to fixed household expenditures, such as mortgage and utilities, the couple on the show found they were spending around 65% of their income on transportation costs, food, and fitness.
THE SOLUTION: Host Suzanne Shulz recommends that couples who own two cars sell one of their vehicles, which can heavily cut down on transportation costs. In areas where public transit is easily accessible, it makes more financial sense to take advantage of it instead of paying to run and maintain a vehicle. Other ways to sidestep transportation costs, is to invest in a bike, or carpool to work.


House Poor Situation #3: You Make Too Many Regular Cash Withdrawals.

THE PROBLEM: Budgeting regular expenditures is one thing, but one area where families fall into deeper debt is cash withdrawals. In Episode 4 of House Poor, host Suzanne Shulz dives into Warren and Anna's expenses, and finds a huge red flag—the couple was averaging nearly $3,000 in cash withdrawals every month, causing a solid mutual income to dwindle down to almost nothing, delaying much needed home renovations.
THE SOLUTION: To combat this, Suzanne put them on a strict budget and took away their debit cards. This way, they have to plan out how they spend their money and have to stick to specific dollar amounts in order to keep that huge amount of money where it belongs—in the bank. Taking the same measures with yourself could go a long way.


House Poor Situation #4: You Buy Too Many Luxury Items.

THE PROBLEM: When you don't have a lot of extra dough, but are still buying luxury or high-end items, it's easy become house poor—all of your extra funds are going to paying off credit card debt or being sunk into new items! This happens with several couples on House Poor and around the world.
THE SOLUTION: While it's pretty obvious, saving money starts with not spending it. While it's tempting to grab awesome stuff with a swipe of your plastic, keep those credit cards cold and avoid buying big-ticket items.


House Poor Situation #5: You're Eating Out Constantly.

THE PROBLEM: Marshall and Carolyn (featured in episode 7) find out that their food spending is way more than they imagined. As host Suzanne Shulz points out, constantly dining out is one of the biggest income-wasters out there. It's easy to get takeout on the regular, especially for families who are struggling to complete a home renovation that takes up space and time, but you can triple your food budget by making a few changes.
THE SOLUTION: Shopping food sales and eating at home are huge changes you can make right now to decrease your overall food spending budget. Try making coffee at home rather than hitting up Starbucks or plan a week's worth of homemade dinners that get the whole family involved in cooking. You can still eat out sometimes, but not often—think once per month.