Make This Plant-Based Spinach & White-Bean Dip From 'Altar'd'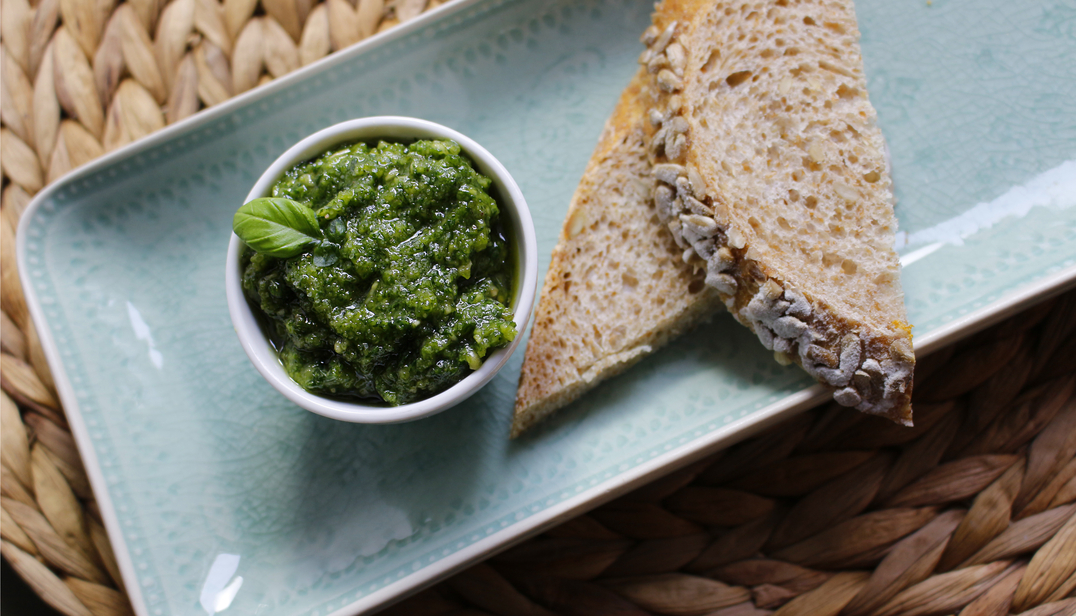 Looking for something healthy to serve at your next big get-together?
On Z Living's original series Altar'd, host Erin Stutland offers up this party-friendly, plant-based diet recipe for Alex, who loves to throw parties.
This spinach and white-bean dip is easy to whip up and a nutritious plant-based alternative to high-calorie cream-based dips. "The beans provide a bit of creaminess, and you've got the spinach, which has amazing vitamins," says Erin Stutland on the show.
Make it yourself, following the directions below.
The original recipe
is from celebrity chef
Giada De Laurentiis
.
Ingredients:
2 tablespoons extra-virgin olive oil
2 cloves garlic, minced
2 (6 oz) bags baby spinach
1 (15 oz) can of cannelloni beans, drained and rinsed
1 tablespoon fresh lemon juice
1 tablespoon balsamic vinegar
1 teaspoon kosher salt
1/4 teaspoon freshly ground black pepper
Directions:
In a large nonstick skillet, heat 1 tablespoon of the oil, over medium heat. Add the garlic and cook until fragrant, about 1 minute. Add 1/2 of the spinach and cook for 2 minutes until wilted. Repeat with the remaining spinach. Let the mixture cool for a few minutes.
Place the remaining olive oil, spinach mixture, cannelloni beans, lemon juice, balsamic vinegar, salt, and pepper in the bowl of a food processor.
Blend until the mixture is smooth. Transfer to a small serving bowl. Serve with endive spears, crostini or pita chips.