'Namaste Yoga's 5 Travel Essentials For The Yoga Enthusiast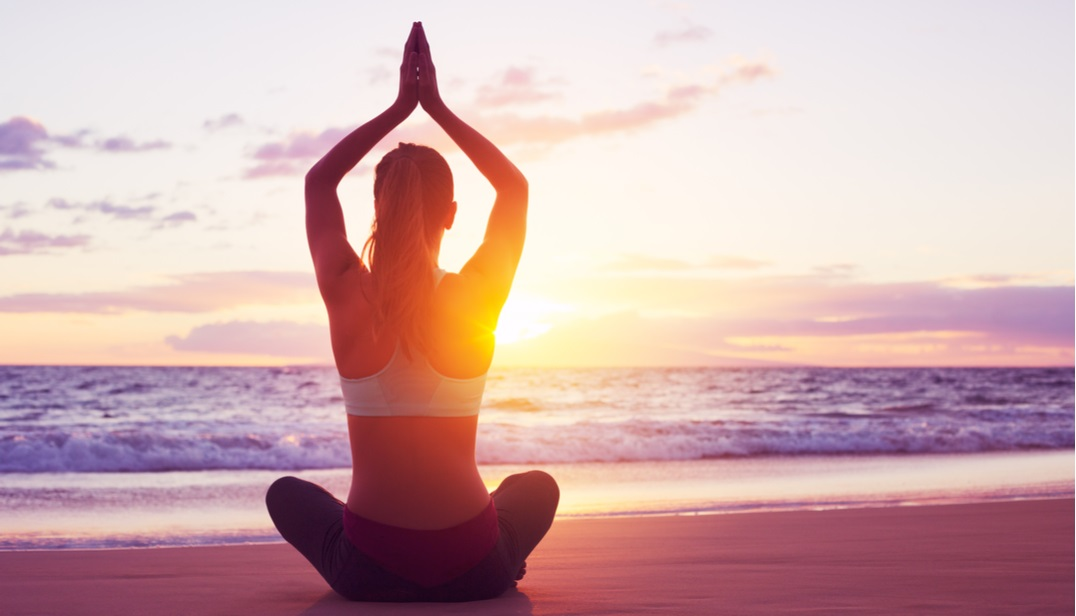 The creators of Namaste Yoga will bend you backwards with their knowledge of yoga sequences, postures, and stretches. Their website Namaste.tv offers tons of guidance on how to live the yogi's lifestyle. If you want to take your yoga savvy a step further, learn how to travel and maintain your practice.

This article was originally posted on Namaste.tv as "5 Travel Essentials For The Yoga Enthusiast," and is reposted with permission from the author.

Yoga is for life, and life doesn't stop when you go on vacation. In fact, yoga can be very helpful when travelling. It can wake you up, help you sleep or just de-stress you after all the rigors of a day on the trail. With this in mind, we've uploaded a new series of videos: Yoga for Travellers. In her second video, yoga instructor Kate Potter lists some of her packing tips. Today we're following up with a few more suggestions on what to bring and where to get great travel gear.

1. Travel Mat
The most essential gear of any wandering yogi is a good travel mat. Your travel mat should be light enough to carry with ease while still giving you enough cushion. You'll also want a strap or carrying case to help you take it on the go – or see Kate Potter's tip in her "What to Pack" video and use a scarf! If you're looking for a dedicated travel mat, we like B YOGA's B MAT Traveler – its lightweight, and comes with a carrying strap. Or, check out their handcrafted leather B STRAP if you already have a good travel mat and are looking for some detachable straps.

2. Towels/Hand Towels
If you're travelling anywhere hot or just like to work up a sweat, you'll definitely want to take a towel. Mat towels keep you from sliding around on the mat, or if you don't have much space, just pack a hand towel to wipe yourself down. Manduka sells mat towels and hand towels that are quick-drying, absorbent and come in a variety of fun colors and designs.

3. Eye Pillow
Eye Pillows are small pillows, usually with cotton or silk covers that are perfect to take on the road. Placing them over the eyes can block out light and add a comforting weight, helping to ease tension and relax the eyes. They can also be used as extra pillows for your head or back, or as a prop in your yoga practice, particularly during relaxation (savasana). You can find silk eye pillows over at one of our favorite Vancouver-based companies, Halfmoon.

4. Travel Safe Kit
We love traveling, but it can have its…unfortunate side effects. Saje's Travel Safe Kit is our pick for a health kit that is convenient, eco-friendly and all natural. The kit includes a non-alcohol based hand sanitizer, skin ointment for scrapes and rashes, and products to help you with indigestion and jetlag, all made with herbal ingredients and essential oils.

5. Namaste Videos
Unfortunately, most of us can't afford a second ticket just for our yoga instructors (wouldn't that be nice!) but you can still practice on the go with a yoga video. Be sure to pack your Namaste DVDs or, if you want to go even lighter, you can watch Namaste Yoga on Z Living GO.