RECIPE: Make The Cauliflower Mashed "Potatoes" From 'Altar'd'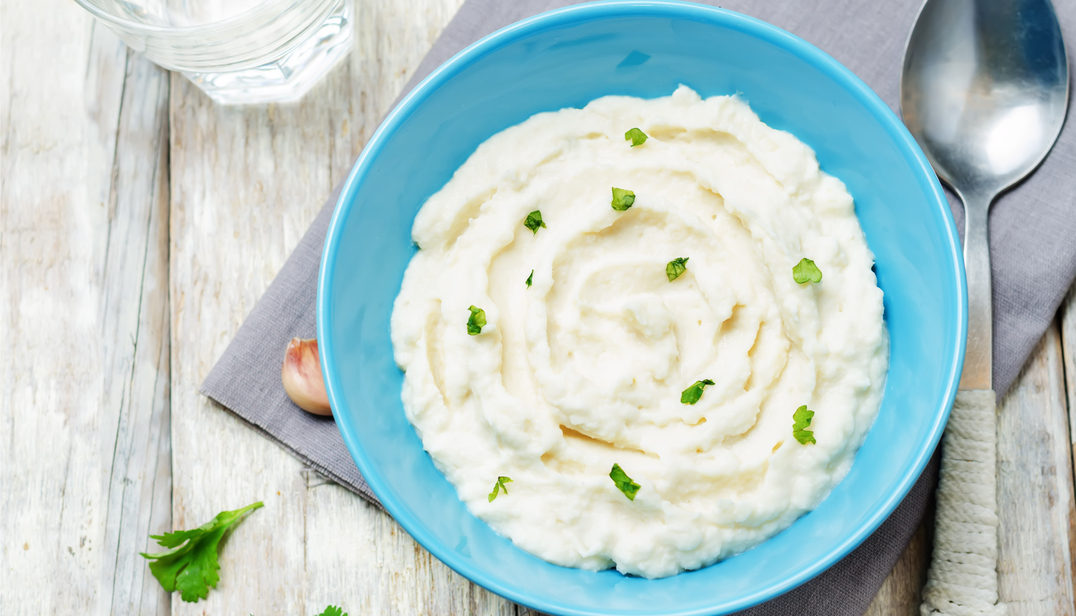 On
Altar'd, the original series from Z Living,
one of the most powerful things that the engaged couples featured learn during the
Altar'd
challenge — losing weight for 90 days before their wedding, then dramatically revealing their transformations at the altar — is how to make small, healthy changes to their eating habits. Swapping out ingredients for a healthier rendition of your favorite dish can make all the difference.
Hosts Erin Stutland and Chris Marhefka work with the couples to offer solutions that work not just on the show, but in the real world. This healthy cauliflower-based "mashed potatoes" recipe that Chris showed Reggie as a healthy alternative to regular mashed potatoes is a great example of a way to sneak more vegetables into your diet. (Plus it looks exactly like mashed potatoes!) Try it yourself!
Ingredients
1 cup cauliflower, roughly chopped
1 cup vegetable stock
2 tbsp plain, nonfat Greek yogurt
salt and pepper to taste (specialty salts like truffle salt work very well in this recipe.)
Optional: Add chopped roasted garlic, wasabi paste, fresh or dried spices like parsley, sage, rosemary, or thyme to taste
Directions
Cook the cauliflower with the vegetable stock in a saucepan over medium heat until tender.
Transfer the cauliflower into a food processor or blender, reserving the cooking liquid.
Add the Greek yogurt and ¼ cup of reserved stock and blend until smooth, scraping down sides of your pan and adding more stock as necessary.
Add your favorites of the optional ingredients, if desired.
Season with salt and pepper to taste.