RECIPE: Make The Healthy Carrot Cake From 'Altar'd' & Your Tastebuds Will Rejoice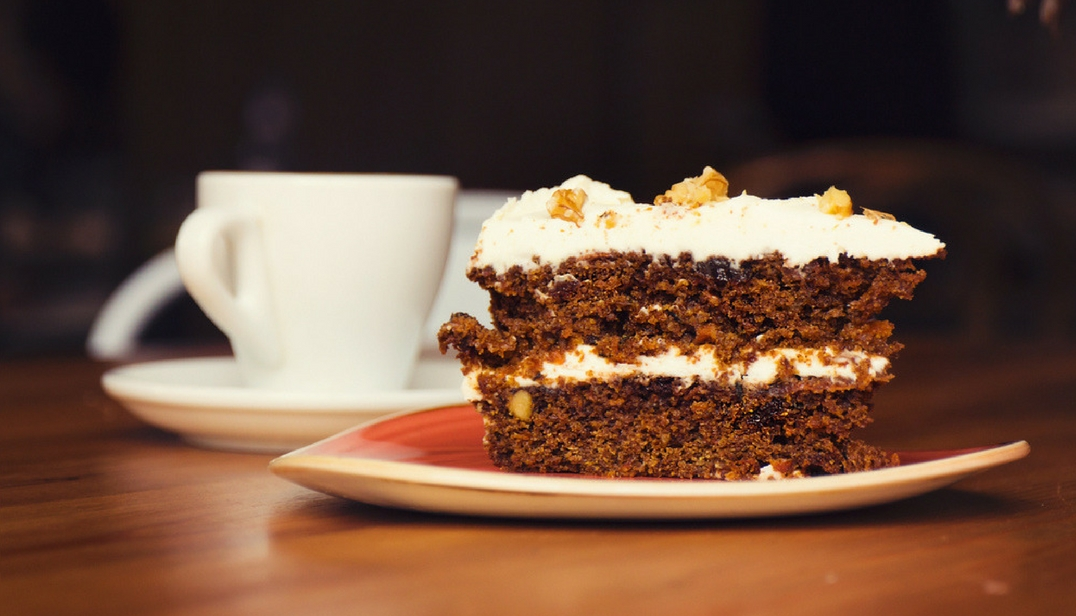 If you've had a chance to watch Altar'd, the latest original series from Z Living — a show all about positive self-transformations in the name of love — you already know that one of the most powerful things the participants learn is how to make small changes to their eating habits. A slightly healthier rendition of your favorite dish or dessert can make all the difference in your figure on your wedding day.

Hosts Erin Strutland and Chris Marhefka work with the participants to offer solutions that work not just on the show, but in the real world. This healthy-yet-tasty carrot cake recipe featured on the show is a great example. Try it for yourself!


Ingredients:
Cake:

½ cup applesauce
2 eggs
½ cup non-fat Greek yogurt
I package of organic vanilla cake mix
2 tablespoons flax meal
3 teaspoons cinnamon
2 cups grated carrots
Frosting:
¼ cup plus 3 tbsp light cream cheese
¼ cup plus 2 tbsp non-fat Greek yogurt
2 tbsp Manuka honey
Directions:
Cake:
Preheat the oven to 350° F.
Grease two 9" round pans with Coconut Oil Spray.
Whisk all of the wet ingredients together in a large bowl.
Add the cake mix, flax meal, cinnamon and carrots. Combine well.
Divide the batter between the two 9" pans.
Bake for 25 to 35 minutes. When a toothpick can be easily inserted into the center of the cake and comes out clean the cakes are done.
Allow to cool.
Frosting:
While the cakes are cooling, make the frosting by mixing the cream cheese (best if brought to room temperature) and Greek yogurt together in a bowl.
Add the Manuka honey to taste.
Chill for 30 to 60 minutes before frosting the cake.
Once chilled, place one cake on a cake plate. Frost the top layer.
Place the second cake layer on top of the first and continue frosting until the entire cake is covered.