RECIPE: Make The Healthy Pan-Fried Chicken From 'Altar'd'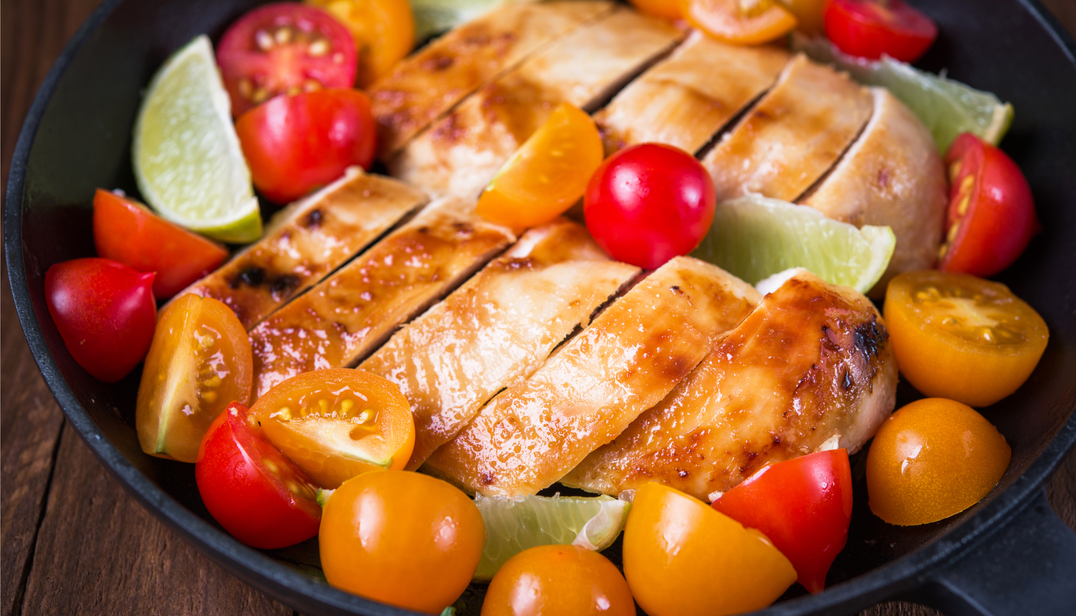 On
Altar'd,
one of the most powerful things that the engaged couples featured learn during the
Altar'd
challenge — losing weight for 90 days before their wedding, then dramatically revealing their transformations at the altar — is how to make small, healthy changes to their eating habits. Swapping out ingredients for a healthier rendition of your favorite dish can make all the difference.
Hosts Erin Stutland and Chris Marhefka work with the couples to offer solutions that work not just on the show, but in the real world. This pan-fried chicken recipe that Chris showed Reggie as a healthy alternative to fried chicken, substituting in coconut flour, coconut oil, and ghee in place of regular flour and oil, is a great example of a healthy way to bump up nutrition without sacrificing flavor. Try it yourself!
Ingredients
2-3 chicken thighs
1 cup coconut flour
1 tbp ghee
1 tbp coconut oil
salt & pepper to taste
1 egg
Directions
Mix coconut flour, salt, and pepper together and place into a mixing bowl.
Crack the egg into a separate bowl. Beat with a fork until blended.
Dip the chicken thighs in to the egg, then coat in the flour mixture.
Add ghee and coconut oil into a skillet set to medium heat.
Place the chicken into the skillet to cook. Flip after five minutes on each side to brown evenly, until the meat is no longer pink and the juices run clear (about 8 - 10 minutes total).