RECIPE: Tasty Sweet Potato Biscuits From 'Flip My Food'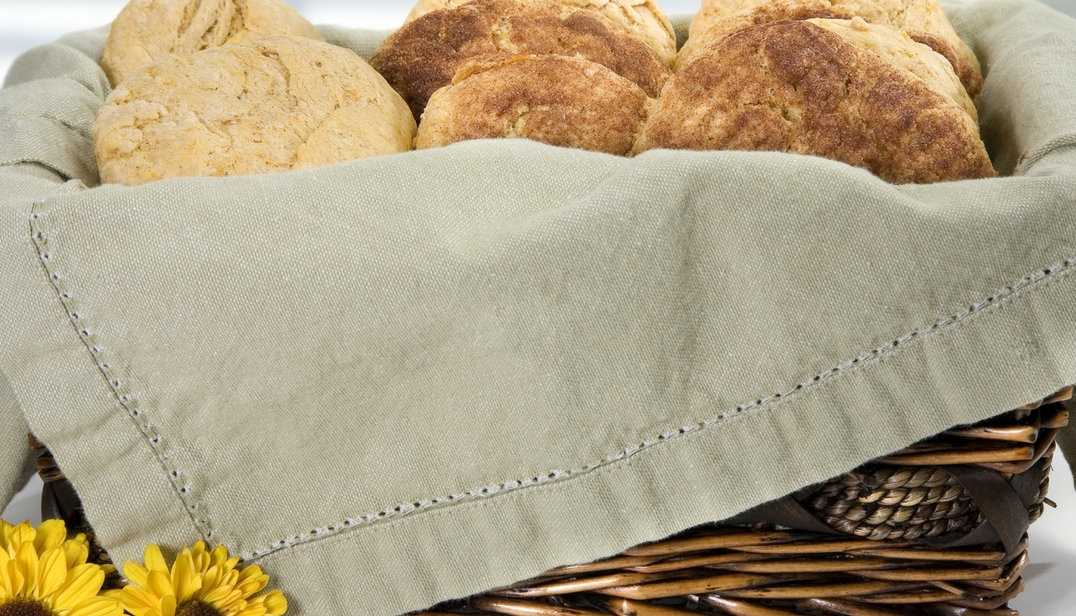 Ingredients:
2 cups all-purpose flour
1 tablespoon baking powder
1 tablespoon baking soda
1 teaspoon cinnamon
1 tablespoon honey
½ cup sweet potato puree
2 tablespoons brown sugar
4 tablespoons cold butter cut into small cubes
1 cup buttermilk
1 tablespoon sliced scallions
Check out chef Jeff Henderson of
Flip My Food's
twist on biscuits using, of all things, vegetables. Sweet potato puree forms the base of these tasty biscuits, perfect as a healthier addition to your dinner table anytime, or as a side dish on your Thanksgiving spread. Watch the video below for a peek at how Chef Jeff makes them!

Instructions:
Mix flour, baking soda, baking powder, and cinnamon in a large bowl.
Add honey, sweet potato puree and brown sugar to the flour and mix.
Slowly add in the cold butter and buttermilk.
Mix in scallions and form dough into a ball.
Cut out 6 pieces using a ring mold and place them in a buttered cast iron skillet.
Bake in the oven at 375-degrees for about 20 minutes. Serve 'em hot!

Get more recipes from Flip My Food
here
.