Tasty Green-Beans Recipe From 'Altar'd' Is Perfect For Plant-Based Diet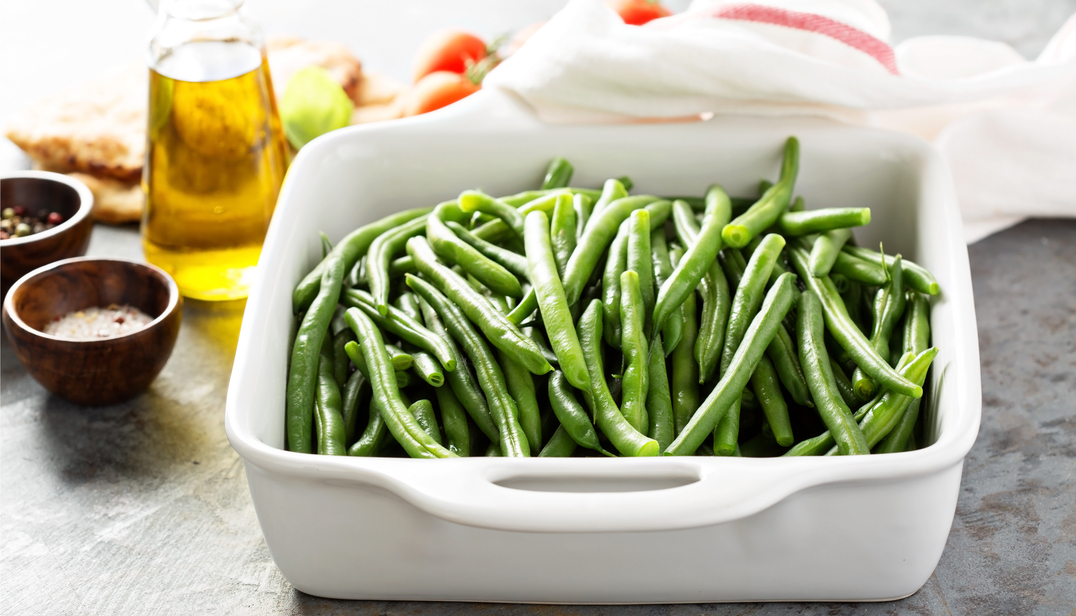 Green beans are probably the easiest dish to make for any plant-based diet. They are easy to cook, taste good, and can help keep you eating healthy for years to come. On
Altar'd, an original series from Z Living,
one of the most powerful things that the engaged couples featured learn during the
Altar'd
challenge is how to make small, healthy changes to their eating habits. Swapping out ingredients for a healthier rendition of your favorite dish can make all the difference.
Hosts Erin Stutland and Chris Marhefka work with the couples to offer solutions that work not just on the show, but in the real world. This healthy plant-based side dish of green beans and garlic that Chris showed Reggie is a great example of a simple, nutritious way to eat more greens, and makes an excellent compliment to any meal.
Ingredients
1 lb fresh green beans, washed, ends trimmed
2 tbsp extra virgin olive oil
4 cloves garlic, sliced thin
salt and fresh pepper to taste
Directions
Bring a large saucepan filled with 1 inch of water to a boil. Lower a steamer basket filled with the green beans into it, tightly cover the pan, and steam for 4-5 minutes (don't overcook), until the beans are tender-crisp. Drain.
In a saute pan heat olive oil. Add garlic and cook until golden. Add string beans, salt, and fresh pepper to taste and toss well.