The Baked Apple Recipe From 'The Big Fat Truth'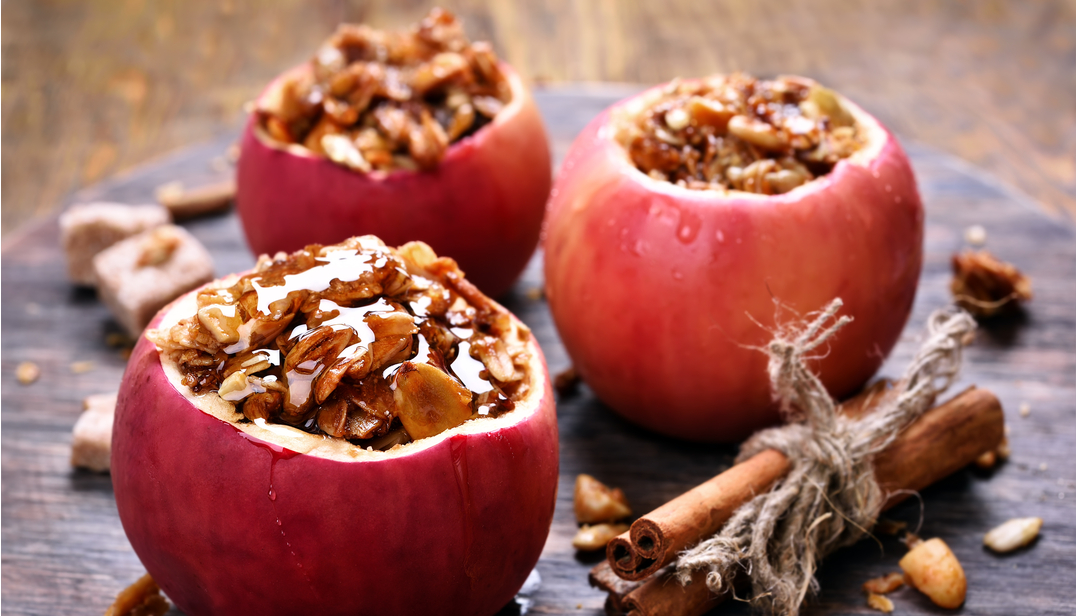 Eating a healthy plant-based diet doesn't mean giving up dessert. And, as this recipe for baked apples with cashew cream and granola topping proves — straight from Z Living's newest original series The Big Fat Truth — plant-based desserts can be delicious, too.

On The Big Fat Truth, the types of food that participants choose can be a huge hurdle to tackling their weight problems. Switching to a whole food plant-based diet, as each person does in the show, can be one of the healthiest decisions you can make. Curious about trying a plant-based diet yourself? This dessert recipe is an easy, healthy, and nutritious first step.


Ingredients:
3 apples
1 cup raw unsalted cashews, soaked for 2 hours in water (or, substitute sliced almonds)
½ cup filtered water, plus more to taste
2 tbsp pure maple syrup
1 tsp of natural vanilla extract
1 pinch of sea salt
Granola topping
Directions:
Drain the cashews, and discard the soaking water.
Pour the fresh ½ cup filtered water into the blender, and add the soaked cashews (or another nut substitute), maple syrup, vanilla extract, and salt. Blast on high for 30-60 seconds, until smooth and creamy.
Transfer to a sealed container and place in the fridge and chill for a few hours to thicken. The cream will keep in the fridge for about five days.
While you are waiting for the cream to thicken, prepare the apples. Preheat oven to 350 degrees.
Core the apples and slice in half. (You can peel off or leave the skin on, it's a matter of personal preference!)
Place the apples on a baking dish and put them in the oven for about 30-40 minutes. Once the apples get soft and start to brown, remove from the oven.
Pour a spoonful of cashew cream onto each piece and top with granola for an extra crunch.