You'll Adore Alex & Jordan Of 'Altar'd's Honeymoon Photos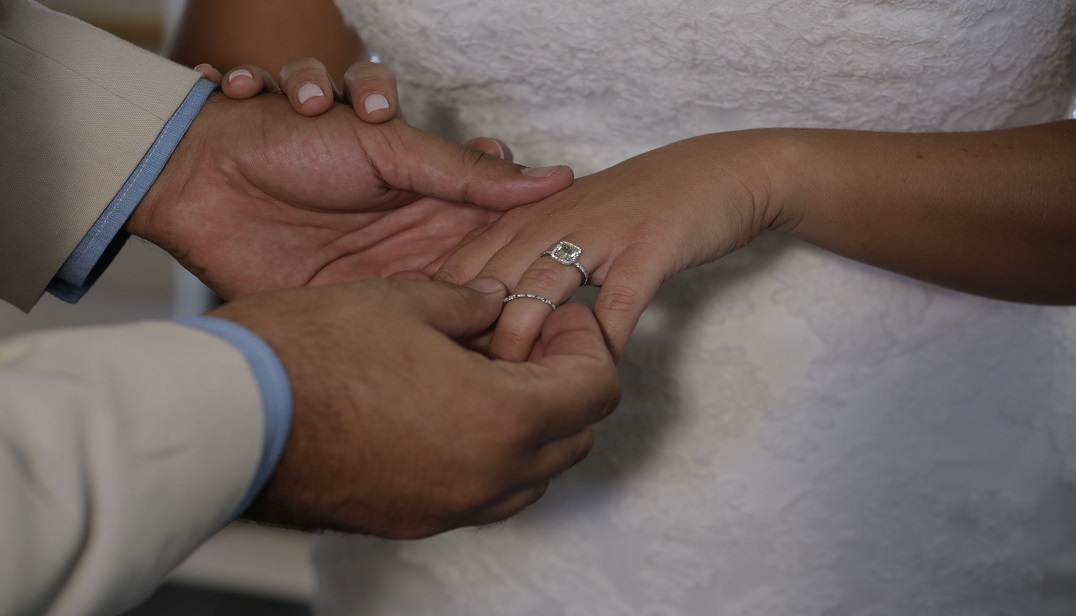 When Alex and Jordan started their journey on Altar'd, Alex weighed in at 206 pounds, Jordan at 310. We're happy to report that this inspiring couple finished their 90-day shape up and wed healthier than ever: Alex lost 28 pounds, Jordan lost 45.

Click through our slideshow above for behind-the-scenes photos from their wedding and honeymoon, after Altar'd.

Here's What Happened During Alex & Jordan's Altar'd Journey:
Was the challenging journey to a healthier lifestyle worth it? For these two, absolutely yes. No one said it better than Alex in a video about Altar'd on her blog: "We wanted to say yes to ourselves before we said it to each other." That is exactly what Altar'd is all about. (And just look at Alex's amazing "after" photo, at right.)

The couple's wellness journey was extra-tough because (spoiler alert!) these two did break Altar'd's show rules by meeting up secretly ... causing hosts Erin Stutland and Chris Marhefka to question their integrity and their commitment to losing weight apart. But both Alex and Jordan recommitted in emotional scenes, and finished the challenge, meeting up again at the altar among tears and congratulations from their friends and families.


What's Next For Alex & Jordan?

The couple tied the knot — check out a few behind-the-scenes wedding and honeymoon pics in our slideshow above — then vacationed in the magical South Pacific island of Bora Bora. Alex continues to document her journey on her blog, I Can, I Will, I DO!," saying, "I've learned that maintaining the weight can be harder than losing it. I don't think this journey was ever meant to end at the altar."

We agree. Best of luck to you both!