Meet The Urban Vegetarian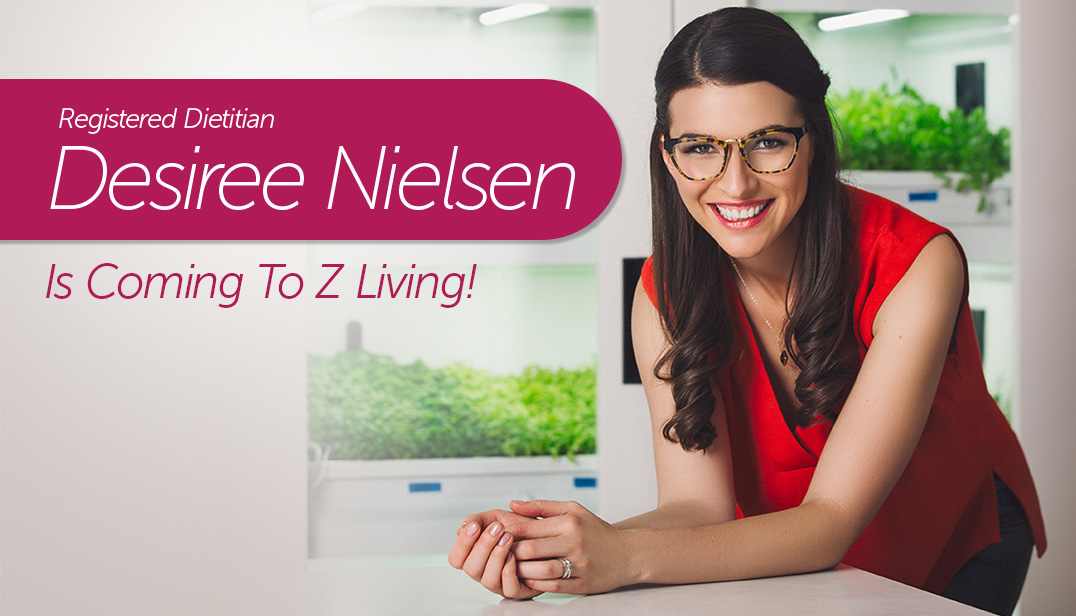 Z Living is proud to welcome world-renowned dietitian and nutrition writer Desiree Nielsen. As an author and blogger, Desiree strives to bring practical healthy vegetarian gourmet to the modern urban eater. Watch her chop, zest, and puree her way to delicious and healthy meals every day of the week with a strong emphasis on organic, and non-GMO ingredients.

As a registered dietitian based in Vancouver, British Columbia, Desiree helps her clients find the right diet for their lifestyle. Although her focus is plant based eating, she also helps non-vegetarian omnivores incorporate vegetables in a more dynamic way to ensure they are getting all the critical nutrients they need to live long, full, and healthy lives.

Desiree's recipes are inspired by her Portuguese heritage and the fond memories she still carries of gardening with her beloved grandmother. Now a mother of two herself, Desiree knows firsthand the challenges of setting a healthy meal for a busy family. She brings her passion for clean eating, sustainability, and family to any table. Check out URBAN VEGETARIAN, now on Z Living Network.