Green Juice from Urban Vegetarian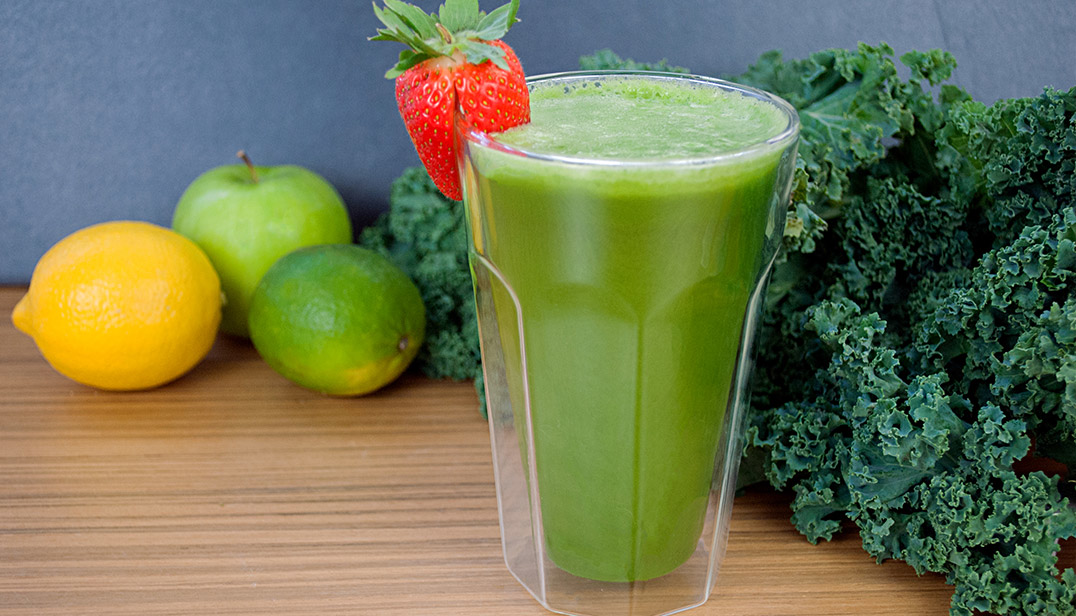 GREEN JUICE

Ingredients:
1 cucumber
4 celery stalks
2 green apples
6 kale leaves
½ lemon, peeled
½ lime, peeled
1 cup (240 ml) spinach

Handful of fresh cilantro

Method:
Clean all ingredients thoroughly. Cut ingredients to fit into juicer feeding chute. Run ingredients through the juicer. Enjoy!




Get more recipes from Urban Vegetarian and find out when to watch

here

.