You Won't Believe What Happened To Natifah & Reggie On 'Altar'd'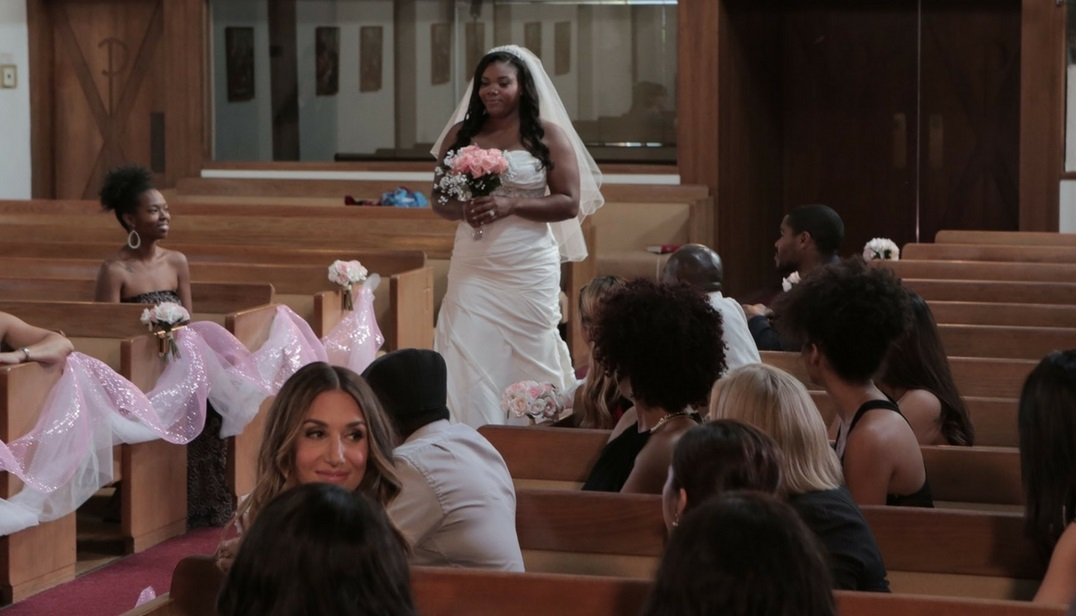 When Natifah and Reggie started their journey on Altar'd, Natifah weighed in at 215 pounds, Reggie at 374. The couple, both unhappy with their current weight — and with a history of high-blood pressure and diabetes in both their families — wanted to take the Altar'd challenge to improve their quality of life going into their marriage. "I don't want to marry this woman and five years later have a heart attack," states Reggie.



Here's the couple, above, before they started the 90-day Altar'd challenge.
The couple, we're happy to report, lost weight: Natifah dropped 18 pounds; Reggie lost 24.
But that's not all the happened along the way. (Warning: spoilers ahead!)
The Road To A Healthier Lifestyle Was Rocky For Natifah & Reggie
Natifah had trouble working through her initial soreness from going to the gym and skipped a ton of days she could have spent working out; Reggie admitted that he hadn't been working hard enough, and halfway through the challenge, had only lost 5 pounds of the 70 he planned to lose. Hosts Erin Stutland and Chris Marhefka both questioned the two about their commitment to losing weight. But after several weeks, both got into a rhythm with their new workouts and diets, with Reggie even saying at one point that he was going, "straight beast mode" with his daily workouts.

Natifah Especially Began To Learn More About Herself During The 90-Day Separation
"I'm supposed to be focusing on this wedding right now, but I'm really just focusing on me," Natifah stated in her daily video diary on the show. "I've learned so much about myself as a person. I really thought this journey was about losing weight, but I really found out a lot about myself, how strong I was, how determined I was."

And Then, At The Altar...
In a surprise move, Natifah stopped the ceremony at the moment she and Reggie were about to say their vows, saying, "This journey for me has been an eye-opener. I've discovered that there's things I need to work on myself before I can take the next step in marriage." That's right! In a dramatic scene, Natifah called off the wedding...at the altar. "I think I made the best decision for me. For me," she emphasized. "I'm not ready to be a wife right now."After a heartfelt talk, the couple ultimately decided to go their separate ways, but remain friends. "I want nothing but the best for her. I just want to open a new chapter of friendship," said Reggie. It's a brave move, and one we never saw coming, but we wish these two all the best.