Yorkshire Pudding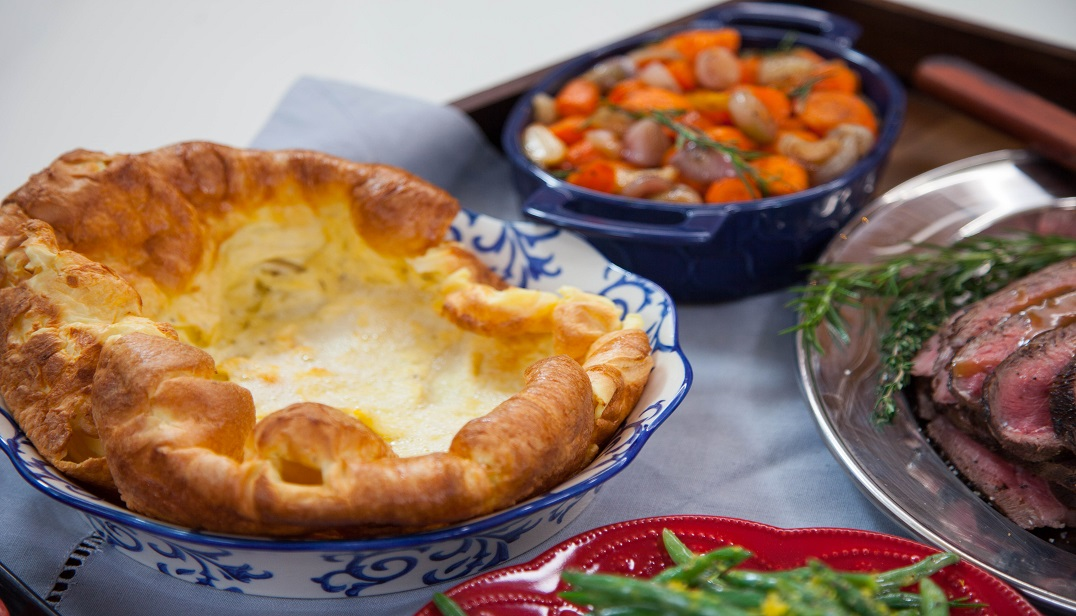 Ingredients:
½ cup (120 ml) flour
1 teaspoon (5 ml) salt
1 teaspoon (5 ml) dried thyme
6 eggs
½ cup (120 ml) milk
¼ cup (60 ml) canola oil

Ingredients:
Preheat oven to 425
° F (220°
C).
Combine flour, salt, and thyme in a bowl and whisk to combine. In a separate bowl, beat eggs and milk until light and foamy. Stir the dry ingredients in with the wet until just combined. Do not over-stir.
Add canola oil to a 9-inch (23 cm) cast iron pan and place in the oven for 5 minutes to heat up. Carefully remove pan from oven and pour batter into hot pan. Place pan back in the oven and cook for 12-15 minutes or until golden, puffy and no longer wet.

Get more recipes from Spencer's BIG 30 and find out when to watch

here

.