Overnight Oats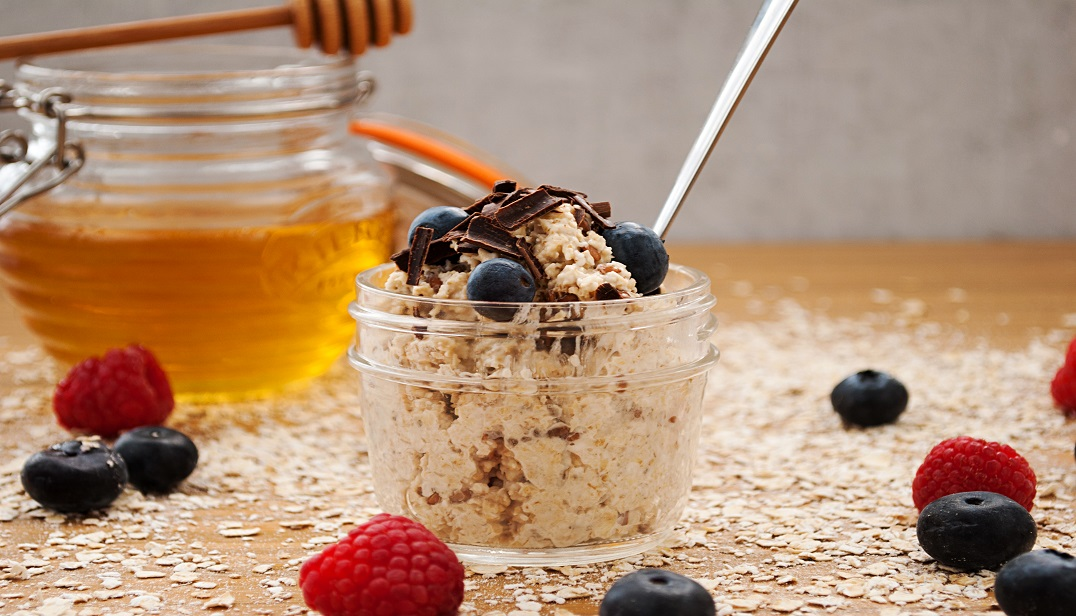 Ingredients:
2 cups (480ml) oats
2 ½ cups (625ml) almond milk
1 teaspoon (5ml) lemon juice
2 tablespoons (30ml) honey
1 tablespoon (15ml) chia seeds
1 tablespoon (15ml) flax seeds
2 teaspoon (10ml) cacao nibs
Dash of cinnamon
For topping (optional): extra almond milk, honey, fruit

Directions:
In a bowl, mix together all ingredients. Refrigerate overnight in an airtight container.Top with your favorite oatmeal toppings.Enjoy!




Get more recipes from Urban Vegetarian and find out when to watch

here

.