Almond Flour Chocolate Cupcakes with Beet Frosting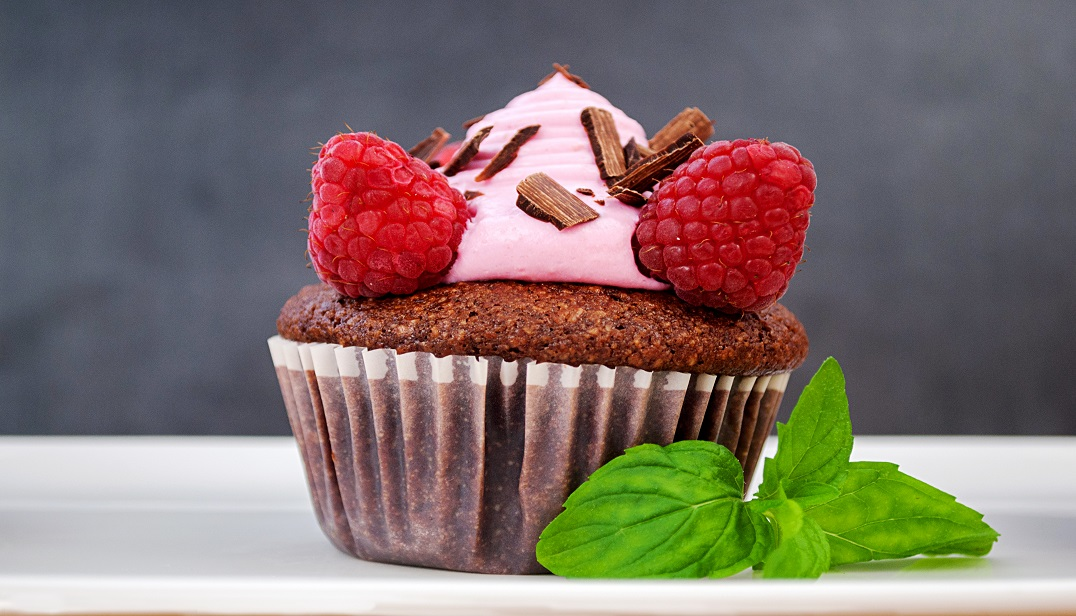 Cupcakes
Ingredients:
1 ½ cups (360ml) almond flour
¼ cup (60ml) cocoa powder
1 teaspoon (10ml) baking powder
Pinch of salt
¼ cup (60ml) honey
¼ cup (60ml) olive oil
¼ cup (60ml) water
4 eggs
1 tablespoon (15ml) vanilla extract

Directions:
Preheat oven to 325
°F (160°
C).
Add almond flour to the bowl of a stand mixer. Add cocoa powder, baking powder and salt.
In a separate bowl, crack eggs. Add vanilla, honey, olive oil, water to eggs and whisk.
Turn stand mixer on low and pour wet ingredients into dry.
Line a muffin tin with cupcake liners. Pour batter into muffin tin.
Bake 20 minutes or until a toothpick inserted comes out clean.
Let cool and frost with pink frosting (see recipe).

Frosting
Ingredients:
1 cup (240ml) cream cheese
1 teaspoon (10ml) vanilla extract
1 tablespoon (15ml) butter, softened
3 tablespoons (45ml) coconut milk
¼ cup (60ml) honey
1 tablespoon (15ml) beet puree or all natural red food coloring

Directions:
Add cream cheese, butter, vanilla, honey, coconut milk to the bowl of a stand mixer. Add beet puree. Whip until smooth.Add frosting to a piping bag and swirl onto cupcakes. Top with mint. Enjoy!

Get more recipes from Urban Vegetarian and find out when to watch
here
.