Guilt-Free Pecan Pie Recipe From Chef Jeff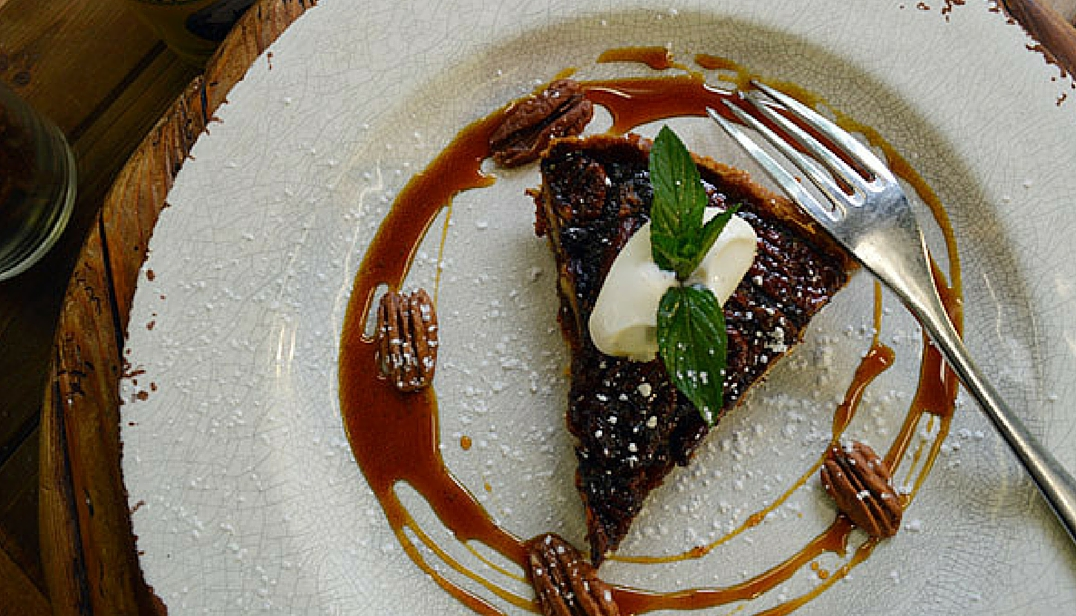 There's no need to skip dessert. Indulge in the fabulous flavors of Chef Jeff's Flipped Pecan Pie recipe. Celebrity Chef Jeff "flips" your favorite dishes on his show Flip My Food on Z Living. Unlike store bought pecan pies, this recipe uses lighter sugar ingredients and fewer eggs to keep the calories down.
Guilt-Free Pecan Pie Recipe From Chef Jeff
INGREDIENTS
½ cup light corn syrup
½ cup sugar cane syrup
3 eggs
1 cup granulated sugar
2 tablespoons butter, melted
1 teaspoon vanilla extract
1 ½ cup whole pecan halves
1 frozen pie crust shell
½ cup non fat Greek yogurt
1 teaspoon cinnamon
1 teaspoon nutmeg
INSTRUCTIONS
Preheat oven to 350.
In a mixing bowl add corn syrup, sugar cane syrup, eggs, sugar, butter and vanilla. Mix together until blended well. Fold in pecans.
Add pie mixture to pie crust and bake for 40-50 minutes. Allow pie to cool before serving.
In mixing bowl add yogurt, cinnamon and nutmeg. Mix together and serve on top of cooled pecan pie.