Make Low-Fat Buttermilk Beignets From 'Flip My Food'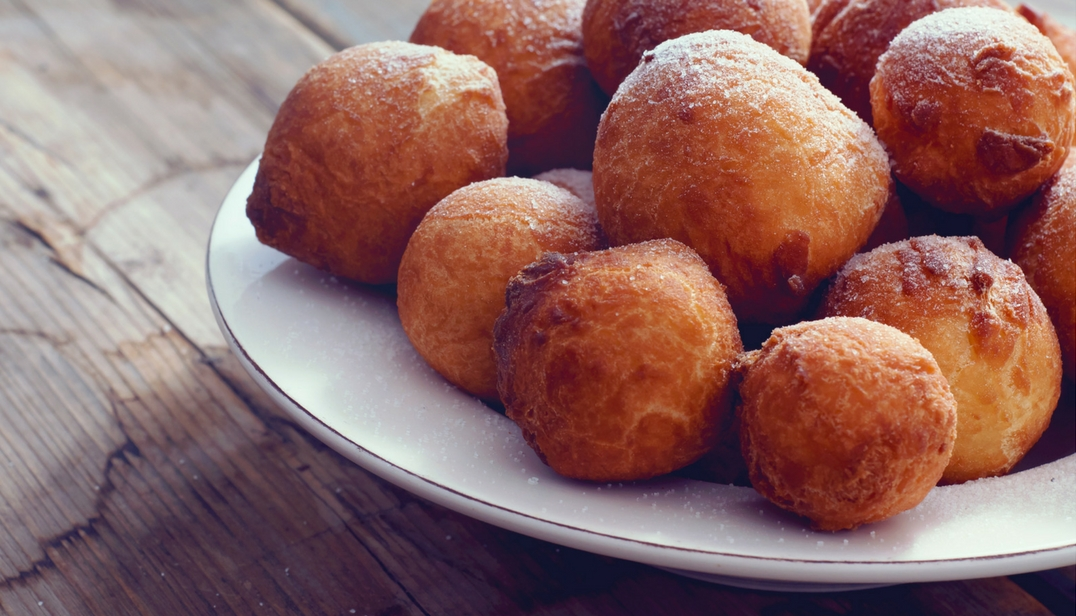 Step into your kitchen and take a culinary trip to New Orleans. This recipe for buttermilk beignets, reminscent of the famous beignets at Cafe Du Monde in New Orleans' French Market, will make your mouth water. Check out
chef Jeff Henderson of Flip My Food's
easy, tasty, low-fat recipe below.
Chef Jeff's Buttermilk Beignets
Ingredients
¼ cup whole milk
1 ½ cups buttermilk
4 teaspoons active dry yeast
2 ½ tablespoons sugar
3 ½ cups bread flour plus extra for flouring work surface
½ teaspoon baking soda
¼ teaspoon salt
Peanut oil for frying
Confectioners' sugar
Directions
Warm the milk in a small saucepan over medium-high heat until very warm, not boiling. Remove from the heat and add the buttermilk, then pour into a mixer bowl. Whisk in yeast and the sugar and set aside for about 5 minutes.
Add the flour, baking soda, and salt to bowl. Using a dough hook, mix ingredients on low speed until the dry ingredients are moistened, about 3 to 4 minutes. Increase the mixer speed to medium and continue mixing until the dough forms a loose ball and is still a little wet. Cover the bowl with plastic wrap and set the dough aside in a warm dry area for about an 1 hour.
Over medium heat, pour peanut oil into a large Dutch, enough to fill it to a depth of 3-4 inches. Bring oil to 375 degrees. Line a baking dish with paper towels and set aside.
Lightly flour your work surface and place the dough out on it. Sprinkle the top of the dough with flour, gently press to flatten. Fold dough in half, and gently tuck the ends to create a rough-shaped round. Dust again and roll the dough out into a ½-inch thick circle. Let the dough rest for 1 minute before using a chef's knife or a pizza wheel to cut the dough into desired squares.
Carefully drop a few of the squares into the oil. Fry until puffed and golden brown, turning them often with a slotted spoon. Transfer to a paper lined baking dish to drain excess oil. Repeat the process with the remaining dough. Sprinkle with powdered sugar and serve warm with lemon sabayon sauce.