RECIPE: A Hearty Steak & Pumpkin Hash From 'Flip My Food'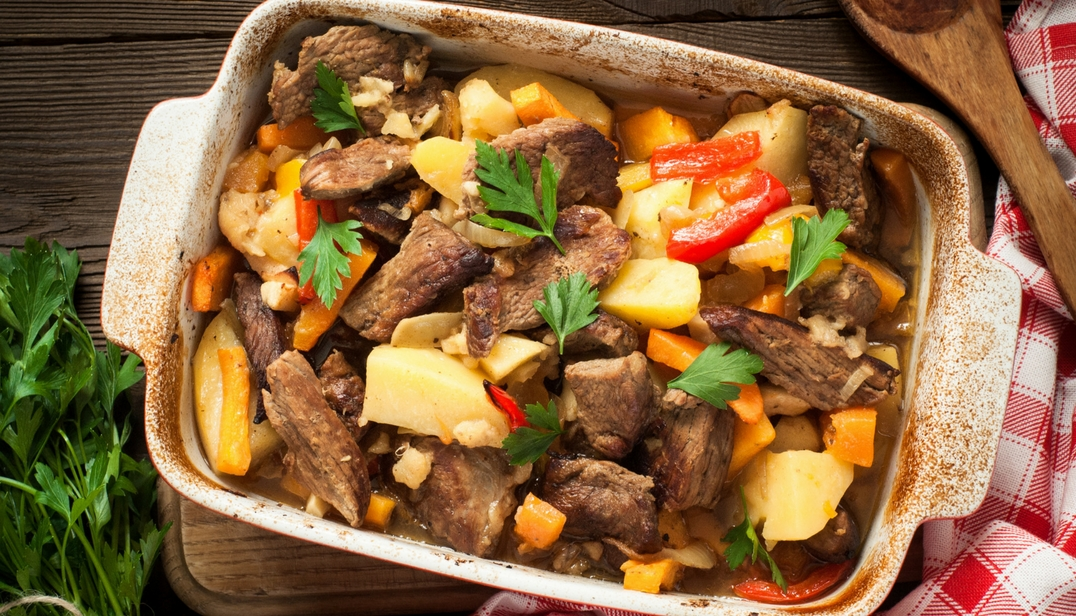 Ingredients:
8 ounces hanger steak, cubed into 1 inch pieces
1 yellow onion, chopped
1 tablespoon chopped rosemary
3 tablespoons extra virgin olive oil
1 cup pumpkin, peeled, seeded and cubed
1 clove garlic, sliced thin
1/8 teaspoon nutmeg
1/4 teaspoon cinnamon
4 tablespoons olive oil butter blend
2 cup wild rice, cooked
1 cup porcini mushrooms, stems removed
1/2 cup chicken stock
Instructions:
Sauté 1/2 yellow onion with olive oil in a skillet.
Season steak with salt and pepper and add to pan.
Add chopped rosemary.
In a separate pan, heat 2 tablespoons olive oil butter blend.
Add pumpkin and sauté on high heat to caramelize.
Add cinnamon, nutmeg, and garlic to pan and continue cooking.
Add wild rice to pumpkin, stir and remove from heat.
Add chopped porcini mushrooms to steak and onions.
Cook steak and mushrooms until mushroom soften.
Add chicken stock and 2 tablespoons olive oil butter blend to steak and cook until thickened.
To serve, spoon steak over pumpkin hash.
Get more recipes from Flip My Food
here
.