RECIPE: A Scrumptious Sweet Potato Cheesecake From 'Flip My Food'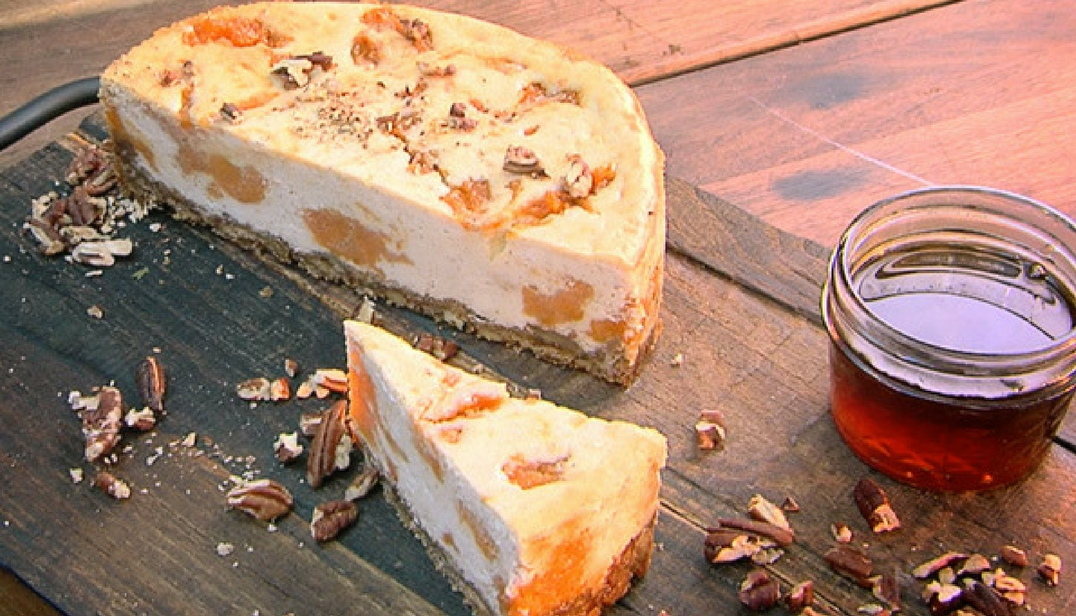 Ingredients:

For the cheesecake:
24 oz. cream cheese, at room temperature
2 eggs
1 cup sugar
¼ teaspoon vanilla
½ tablespoon nutmeg
1 ½ tablespoons cinnamon
½ cup chopped pecans
1 cup roasted sweet potato
For the crust:
12 whole graham crackers
6 tablespoons butter
3 tablespoons dark brown sugar
¼ cup chopped pecans
Ever imagined that those season sweet potatoes you bought might make their way into a cheesecake?! Try this recipe from chef Jeff Henderson of Flip My Food for the holiday season. It's unusual, yes, — but tasty and healthy too, with a boost of vitamin A thanks to the sweet potatoes.
Instructions:
Preheat oven to 250 degrees.
In a bowl, mix together all the crust ingredients and set aside.
In a mixer, whip the cream cheese.
Slowly add the remaining ingredients into the mixer.
In a cake pan, spread the crust mixture evenly cover the bottom.
Pour the cheesecake mixture on top evenly.
Bake the cheesecake in the oven for 1 to 1 ½ hours, or until the center is firm.
Get more recipes from Flip My Food
here
.