RECIPE: Chef Jeff's Homemade Broccoli-Chicken Soup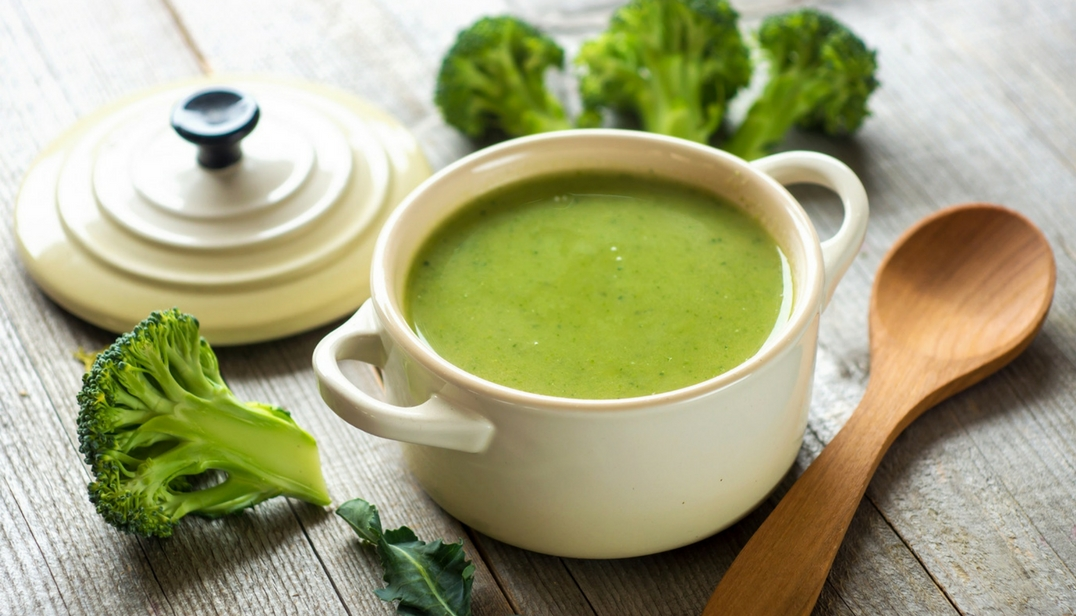 • 2 tablespoon extra-virgin olive oil
• 1 medium onion, chopped
• 1 stalk celery, chopped
• 2 cloves garlic, chopped
• 1 teaspoon chopped fresh thyme
• 8 cups chopped broccoli, stems and florets
• 2 cups fresh spinach
• 6 cups reduced-sodium chicken broth (to keep plant-based, substitute vegetable broth for chicken broth)
• ½ cup half-and-half (skip to keep this a plant-based, or vegan recipe)
• ½ teaspoon salt
• Freshly ground pepper
• 2 cups ready cooked shredded chicken


You'll love this recipe from Chef Jeff's
Flip My Food
, and not just because it's absolutely delicious. This hefty, nutritious meal keeps the waistband slim and the belly full.
DIRECTIONS
Heat oil in medium pot over medium-high heat. Add onions and celery and sauté until vegetables have softened about 4 to 6 minutes. Add garlic and thyme and cook until fragrant, about 1 minute.
Add broccoli, spinach and chicken stock to pot. Reduce heat to a simmer and cook vegetables until tender, about 8 to 10 minutes.
Pour soup into a blender and puree in batches until smooth. Stir in half-and-half and season with salt and pepper to taste. Garnish with shredded chicken.