RECIPE: Delicious S'more Cupcakes From 'Flip My Food'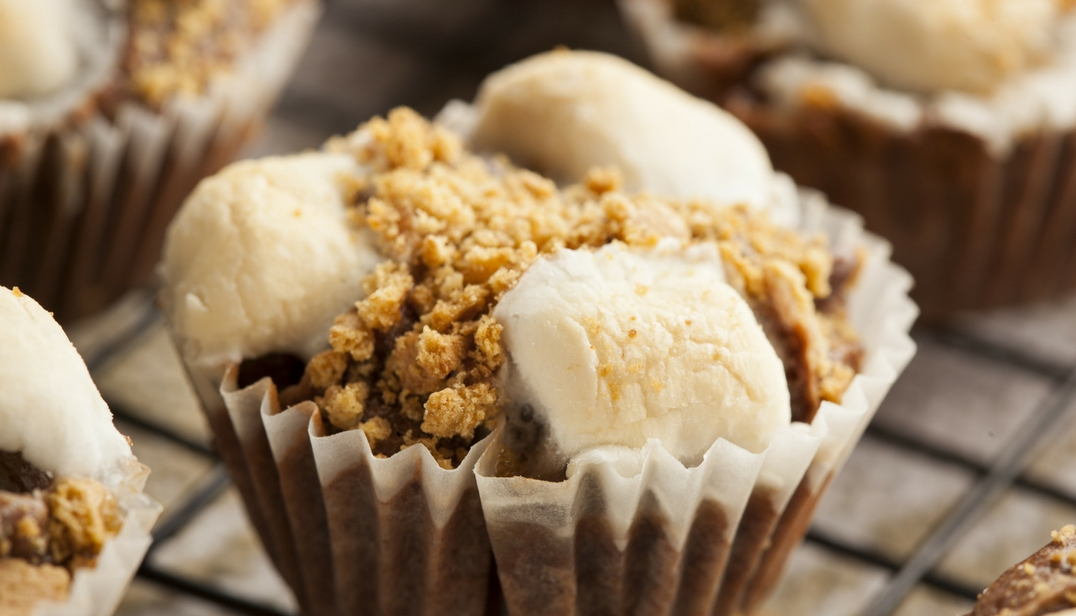 Call it my guilty pleasure, but I love to snack on sweets and watch all sort of cooking shows (like Z Living's long list of shows like Now Eat This!, Fish The Dish, and Good Food America). They inspire me to whip out my dusty cooking sheet and create complex delicacies. But, being not-so-fabulous in the kitchen, I need a little guidance, especially if I want meal prep tips that are low-fat and heart healthy.

Chef Jeff Henderson of Z Living's show Flip My Food — which transforms beloved old recipes into healthy new dishes — has flipped one of my favorites, perfect for National S'more's Day (August 10) and, well, anytime. In this recipe, "Chef Jeff" turns traditional cupcakes into a s'mores delicacy. Enjoy!
S'mores Cupcake by Chef Jeff Henderson
Ingredients
1 box chocolate cake mix
2 cups water
3 eggs
1/3 cup olive oil
1 cup crushed graham crackers
½ chocolate bar
1 cup marshmallows
½ cup chocolate chips
Directions
1. In a stand mixer, blend cake mix, water, eggs and olive oil until smooth
2. Place cupcake liners in muffin tin
3. Fill liner with batter until 2/3 full
4. Break apart chocolate bar into ½-inch pieces, and place in the batter of each cupcake
5. Place marshmallow in the batter of each cupcake
6. Bake cupcakes at 350 degrees for 18 minutes
7. In a double boiler, melt chocolate chips
8. When cupcakes are done baking, remove from oven and let cool
9. Top cupcakes with melted chocolate, graham crackers and marshmallows

Get more recipes from Flip My Food here.