RECIPE: Mahi-Mahi Tacos Perfect For #NationalTacoDay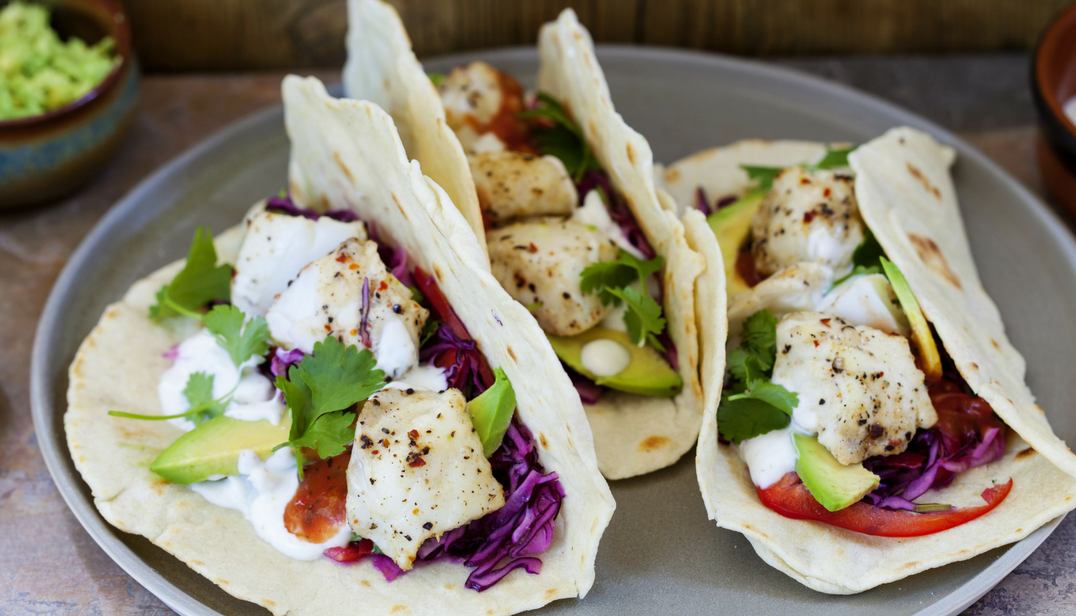 Today is the ultimate Taco Tuesday. Why? Because this Taco Tuesday is also National Taco Day — which is definitely a reason you need a taco or two at hand, stat. Since there's no logical explanation to skip the celebration devoted to one of the greatest foods on the planet, we'll just say that if you're looking to whip up a taco today, this is an excellent fish taco recipe. Straight from chef Jeff Henderson, aka "Chef Jeff" — the celebrity host of Z Living's show Flip My Food, where classic recipes are flipped into healthier versions — these bad boys are tasty and good for you. Made from fresh Mahi-Mahi, veggies, and herbs, plus cooked in healthy oils like grapeseed and olive oil, it's one of the healthiest ways you can celebrate National Taco Day. Give it a try!

Chef Jeff's Healthy Mahi Mahi Fish Tacos
4 ounces cubed Mahi Mahi
2 cups chopped cabbage
¼ cup of extra virgin olive oil
3 tablespoons grapeseed oil
1 tablespoon blackening seasoning
1 tablespoon jalapeno peppers
1 lime
2 sprigs of cilantro
Yellow corn tortillas
Queso fresco
Dash Crystal Hot Sauce
Salt and pepper to taste
Directions
Heat 1 tablespoon grapeseed oil in cast iron skillet.
Season cubed Mahi Mahi with olive oil, blackening seasoning and jalapeno peppers.
Add seasoned Mahi Mahi to heated skillet.
Squeeze juice from half a lime into skillet, and cook fish until done; remove from heat.
In a bowl, whisk olive oil, zest from whole lime, juice from half a lime, salt and pepper to taste, a dash of Crystal Hot Sauce and whole leaves from 2 sprigs of cilantro.
Once dressing is combined, toss in chopped cabbage.
Using the same skillet the fish cooked in, brown tortillas on each side.
Fill tortillas with fish and cabbage slaw, and top with queso fresco.
Get more recipes from Flip My Food
here
.