RECIPE: Make The Deliciously Healthy White Chili From 'Flip My Food'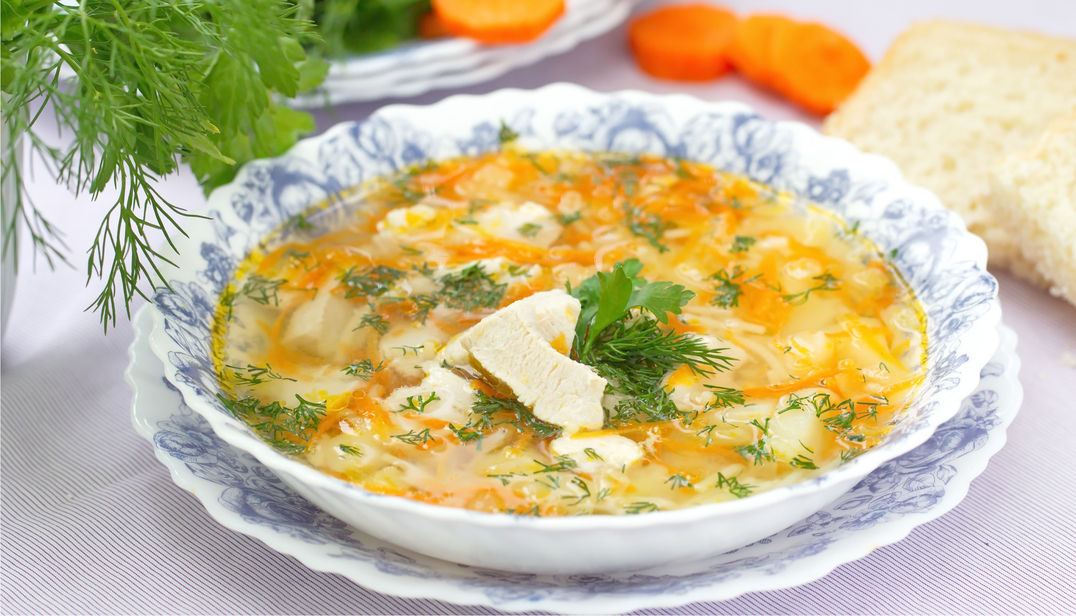 Who doesn't love chili?! If you're a fan, try this "white" version from Z Living's popular show Flip My Food. This chicken chili is stocked with nutritious vegetables and spices, and takes far less time to prepare than your average low-heat chili recipe.

Flip My Food focuses on "flipping" classic recipes to healthier versions, while maintaining great taste. Host Jeff Henderson, aka, "Chef Jeff," takes steps to enhance the nutritional value of this chili by removing all the fat from the rotisserie chicken, using organic unbleached flour, and swapping out chili's typical tomato sauce base for low-sodium chicken stock.

Ingredients:

1 rotisserie chicken, shredded into bite-size chunks
cup onion, small diced
⅓ cup celery, small diced
⅓ cup bell pepper, small diced
2 jalapenos, deseeded and small diced 5 cloves roasted garlic
8 ounce can of green chilies
⅓ cup half and half 1 quart chicken stock
2 tablespoons minced cilantro
2 tablespoons ground cumin
1 tablespoon all purpose flour
1 tablespoon ground coriander
¼ cup crumbled queso fresco for topping
¼ cup smoked cheddar, grated
2 tablespoons sliced scallions
2 tablespoons olive oil
1 tablespoon butter
Directions:

1. In large Dutch oven, bring olive oil to medium high heat. Add onion, celery, bell pepper, jalapeno, cumin, coriander, and roasted garlic, and stir.
2. When vegetables have caramelized, add flour and butter, stirring constantly so flour doesn't clump or burn.
3. Add in the chicken when the flour starts to brown.
4. Add chicken stock, half and half, green chilis, cilantro, and smoked cheddar. Reduce the heat to low-medium for 20-30 minutes.
5. Garnish with queso fresco and sliced scallions and serve. Enjoy!