RECIPE: Make The Healthy Oatmeal Walnut Cookies From 'Flip My Food'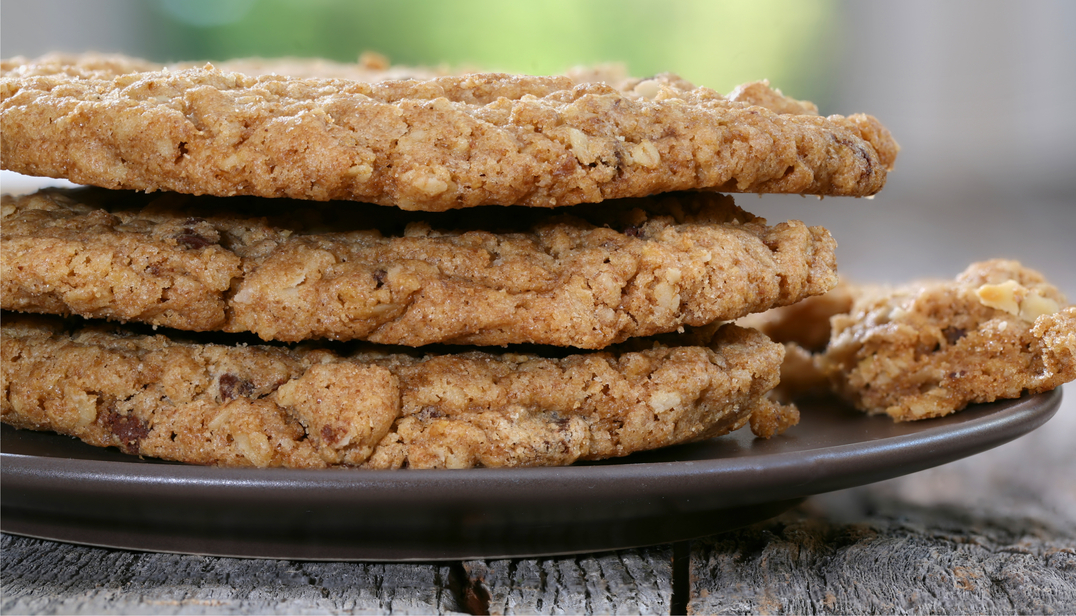 Take out a carton of milk and pour yourself a glass... because chef Jeff Henderson of Z Living's popular show Flip My Food has a new, healthy oatmeal and walnut cookie recipe you've gotta try for yourself! Walnuts are an excellent source of anti-inflammatory omega-3 essential fatty acids, as well as rich in antioxidants.
Ingredients:
½ cup granulated sugar
½ cup packed light brown sugar
1/3 cup unsalted butter, softened
1 teaspoon pure vanilla extract
1/8 teaspoon salt
1 large organic egg
1 cup unbleached all-purpose flour
1 cup instant oats
½ cup raisins
½ cup walnut pieces
Cooking spray
Directions:
Preheat oven to 350°F.
Using a mixer, beat sugar, brown sugar, butter, vanilla, salt and eggs at medium speed until light and fluffy.
Add flour and oats to egg mixture; beat until blended. Stir in raisins and walnuts.
Drop tablespoon size cookie dough two-inches apart on a baking sheet coated with cooking spray.
Bake for 15 minutes or until golden brown.
Rest cookies on pan for 3 minutes. Remove cookies from pan and cool on wire racks. Enjoy!
Get more recipes from Flip My Food
here
.