RECIPE: Savory Sweet Potato Fries From 'Flip My Food'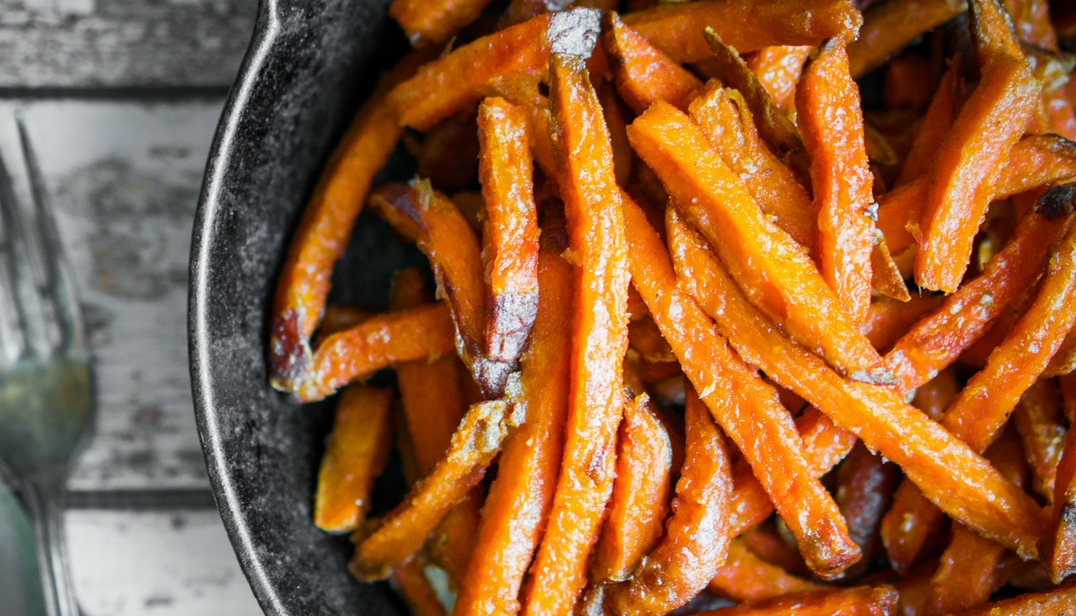 2 sweet potatoes, peeled and sliced into wedges
½ gallon duck fat
Salt and pepper to taste
Check out chef Jeff Henderson of Flip My Food's recipe for tasty, healthy sweet potato fries, which make a perfect savory treat for lunchtime or an excellent side dish to a heartier meal.
Directions:
Add duck fat to a deep pot and bring to a boil at 375 degrees.
Cut the sweet potatos into wedges and add them to the boiling duck fat.
Let them cook for 12-15 minutes, then spoon the wedges onto a paper towel to soak up excess oil.
Add salt and pepper to taste, and enjoy!
Get more recipes from Flip My Food
here
.