RECIPE: Sweet Potato Donut Drops From 'Flip My Food'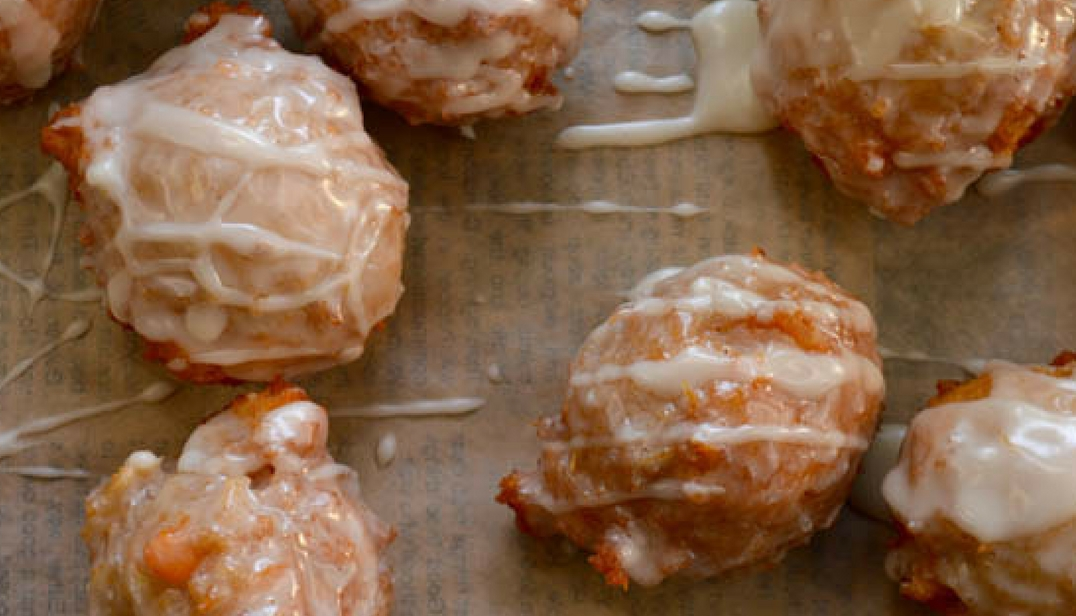 Donuts are notoriously unhealthy, but a using a base of sweet potatoes instead of yeast-raised dough or cake batter flips them into a much healthier breakfast treat. Check out the clip below from chef Jeff Henderson of Z Living's Flip My Food — a show about flipping beloved-but-unhealthy recipes into nutritional dishes — to see how it's done. Then follow the easy recipe below to make your own sweet potato donuts topped with a delicious cinnamon-buttermilk glaze.


Sweet Potato Donut Drops with Cinnamon-Buttermilk Glaze

Ingredients:
3 ½ cups all purpose flour
4 teaspoons baking powder
1 teaspoon salt
2 teaspoons cinnamon
1 teaspoon nutmeg
1 cup sugar
2 tablespoons butter
2 eggs
2 teaspoons vanilla
½ cup buttermilk
1 cup sweet potato puree
Canola oil for frying
Directions
In a large bowl, whisk together flour, baking powder, salt, cinnamon, nutmeg and sugar.
Whisk together all of the remaining ingredients, except for the canola oil, in a second medium bowl.
Make a well in the center of the dry ingredients. Pour the wet ingredients into the dry ingredients and stir until the mixture is well combined. Spoon out tablespoon size donut drops onto a lightly floured surface.
Heat 5 inches of oil in a large cast iron Dutch oven over medium-high heat. When the oil is hot, gently drop the donuts drops into the oil. Turn donut drops as they fry and become lightly browned.
Remove with a slotted spatula and dunk immediately into cinnamon-buttermilk glaze. Allow donuts to air dry on a wire cooling rack before serving.
Cinnamon-Buttermilk Glaze
Ingredients:
3 cups powdered sugar
½ cup buttermilk
½ teaspoon vanilla
Directions:
Whisk all ingredients together in a small bowl until smooth.
Drizzle over donuts or dunk them into the glaze, then enjoy!
Get more recipes from Flip My Food
here
.