RECIPE: Try This Fresh 'Flip' On Carrot Cake From 'Flip My Food'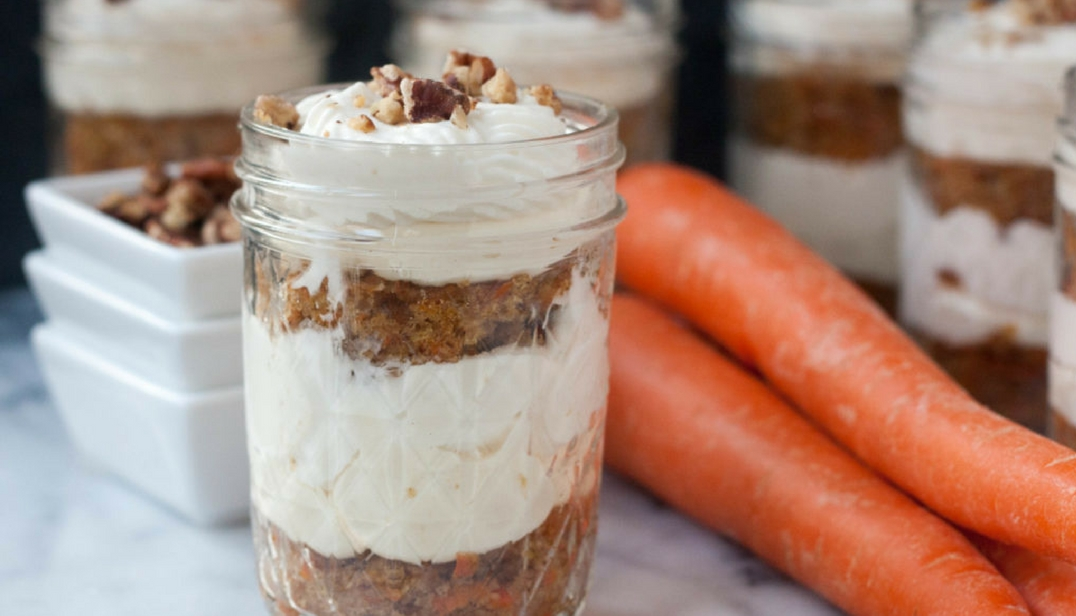 A healthy, delicious, spicy carrot cake is a dessert no one tires of
(seriously, we stand by that statement!) — which is why you'll love chef Jeff Henderson of Flip My Food's "flip" on how to serve and enjoy this treat. In short, instead of serving up slices of cake, chef Jeff loves to cut his carrot cake into slices and layer it with Greek yogurt in a Mason jar, creating the cutest, most delicious carrot cake trifle you've ever seen. We've got the quick five-minute instructions for the trifle below, so all you'll need is your favorite carrot cake recipe.
Ingredients:
Carrot cake
1 cup Greek yogurt
Sprinkle of cinnamon
2 tsp honey
Fresh thyme sprigs or crumbled pecan pieces (optional)
1 Mason jar

Directions:
Slice up carrot cake into small pieces.
Stir together the Greek yogurt, cinnamon, and honey.
Place a scoop of the Greek yogurt combination at the bottom of the Mason jar.
Layer pieces of carrot cake and yogurt in the jar until filled, then top with fresh thyme or crumbled pecans.
Get more recipes from Flip My Food
here
.