RECIPE: You'll Dig This Edamame Salad With Endive Cups & Bacon Bits From 'Flip My Food'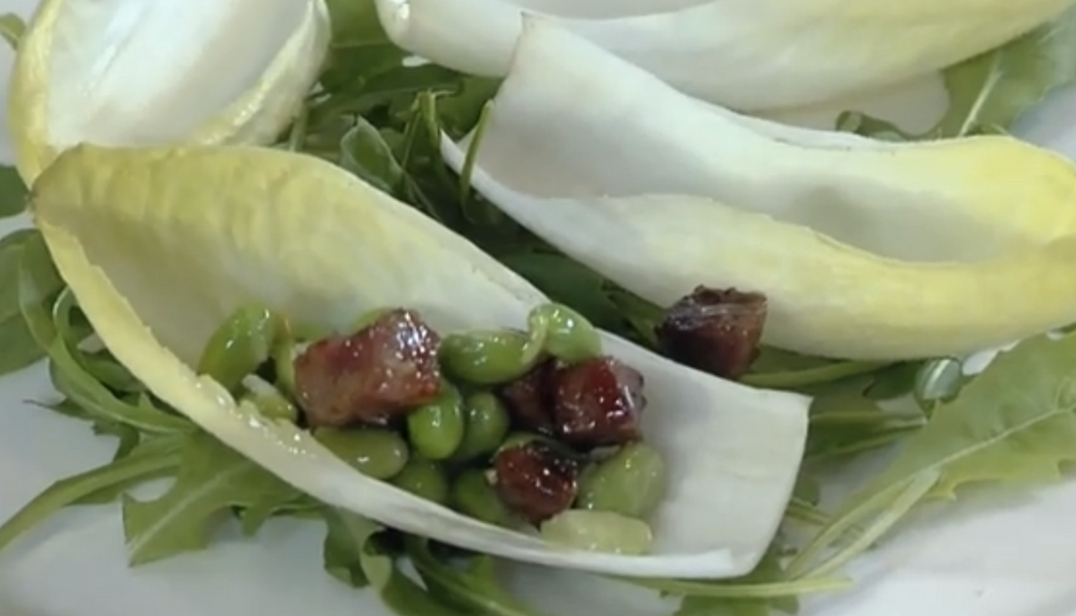 Got 5 minutes? That's all the time (at most!) that you'll need to whip up this quickie salad of edamame, bacon bits, and endives crafted by chef Jeff Henderson of Z Living's popular show Flip My Food.

Ingredients:
1 cup edamame, shelled
2 tbs bacon bits, rendered
3 tbs olive oil
1 pinch mesquite salt
1 tbs apple cider vinegar
1 tbs pecorino cheese, grated
6 endive leaves
Directions:
Combine the edamame, bacon bits, olive oil, apple cider vinegar, and salt and pepper in a bowl and mix.
Adjust the seasonings and place a spoonful of the salad into the leaves of the endive. Top with grated pecorino cheese.
Get more recipes from Flip My Food
here
.