Roast Beef Night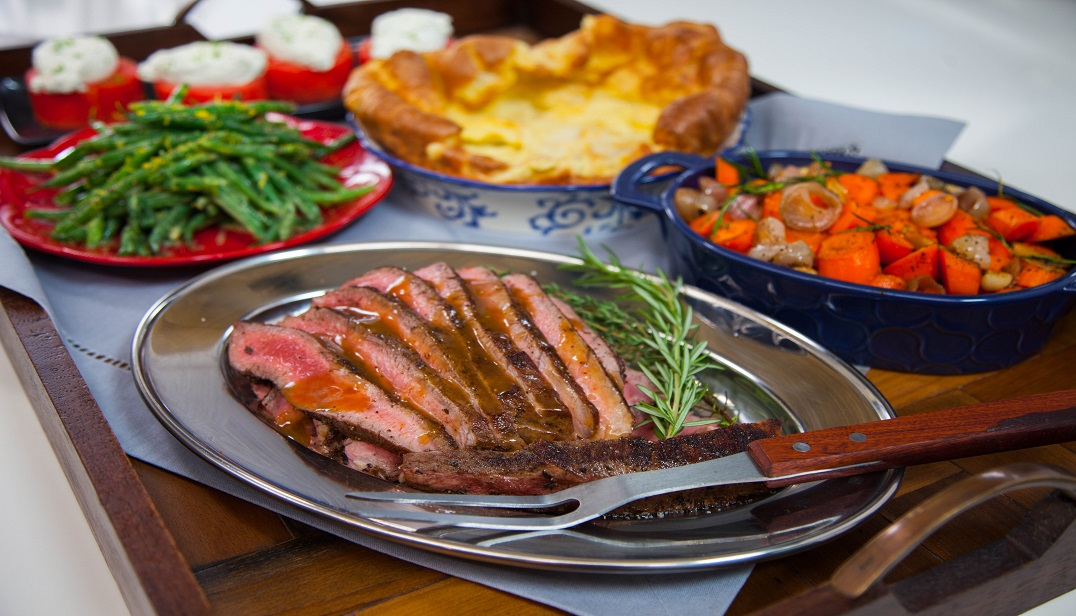 SPENCER'S BIG 30 EPISODE #1002
Ease of preparation rating: Easy
Yield: 4 servings
ROASTED SIRLOIN TIP
Ingredients:
2.2 pound (1 kg) sirloin tip roast
2 tablespoons (30 ml) extra virgin olive oil
Rub
1 tablespoon (15 ml) dried thyme 1
teaspoon (5 ml) garlic powder
1 teaspoon (5 ml) onion powder
1 teaspoon (5 ml) salt
1 teaspoon (5 ml) coarse ground pepper
Method: Preheat oven to 425 F (220 C).

To make the rub, mix thyme, garlic powder, onion powder, salt, and pepper together in a small bowl.

To combine, butterfly sirloin tip roast. Using hands, massage rub mixture onto roast and coat evenly.
Heat extra virgin olive oil in a large skillet on medium-high heat. Place roast in skillet. Sear for 4-5 minutes. Flip roast, and immediately transfer skillet to the oven. Cook for 13-15 minutes. Remove skillet from oven. Place meat on a rack and let rest 5-10 minutes. Slice and serve with horseradish, grainy mustard, and Gravy (see recipe).
Get more recipes from Spencer's BIG 30 and find out when to watch
here
.