Roast Beef Night.... Zippy Green Beans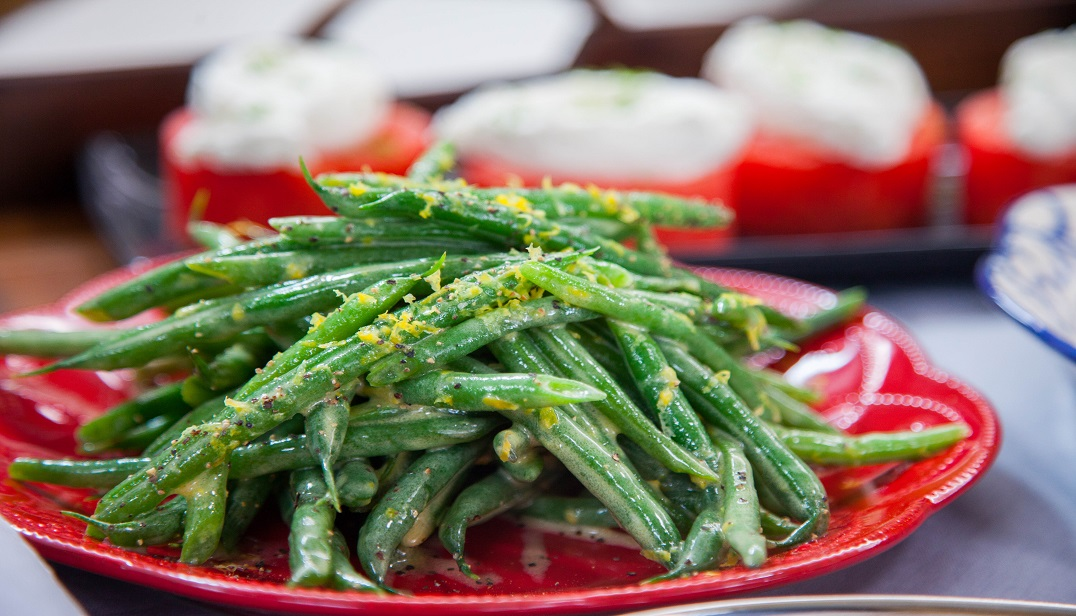 Yield: 4 servings

GREEN BEANS IN VINAIGRETTE
Ingredients: 1 pound (450 g) green beans

Vinaigrette
¼ cup (60 ml) extra virgin olive oil
2 tablespoons (30 ml) apple cider vinegar
1 tablespoon (15 ml) Dijon mustard
Zest and juice of 1 lemon
Salt and pepper
Method: Trim stems of beans and toss in a pot of salted, boiling water for 3-4 minutes. Drain in a colander and rinse in cold water.

For the vinaigrette, add extra virgin olive oil, apple cider vinegar, Dijon, lemon zest, lemon juice, salt and pepper to a jar. Put on jar lid and shake to combine.
Shake excess water off beans and add to bowl with vinaigrette.
Get more recipes from Spencer's BIG 30 and find out when to watch
here
.