Spencer's Sticky Garlic Boneless Ribs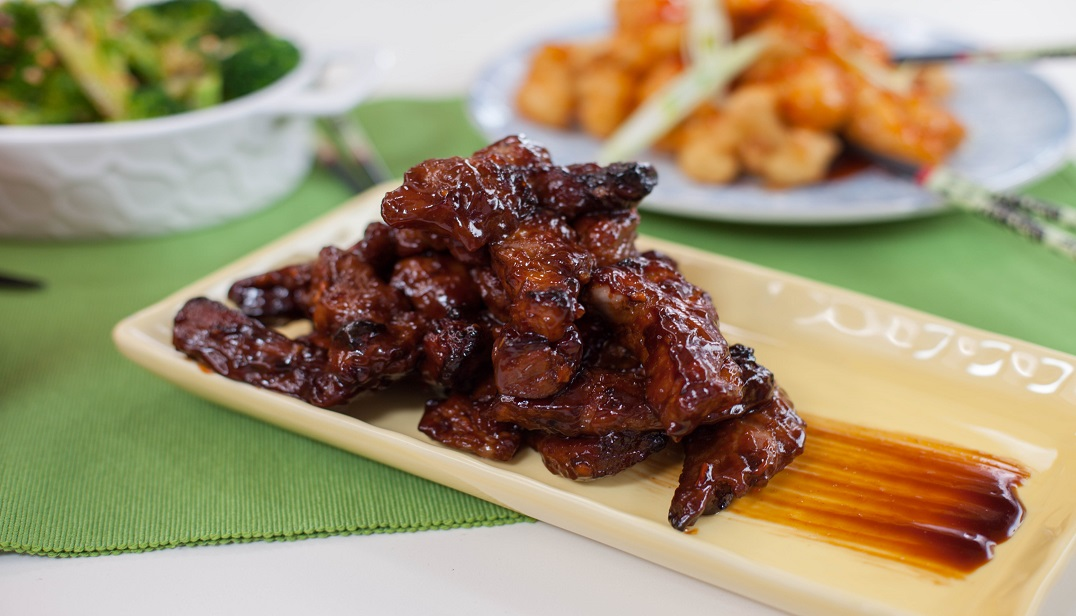 STICKY PORK RIBS
Ingredients:
¼ cup (60 ml) tomato ketchup
3 tablespoons (45 ml) hoisin sauce
2 tablespoons (30 ml) soy sauce
2 tablespoons (30 ml) honey
2 tablespoons (30 ml) rice wine vinegar
1 tablespoon (15 ml) minced garlic
1 teaspoon (5 ml) minced ginger
1 teaspoon (5 ml) onion powder
2 pounds (905 grams) country-style boneless ribs
1-2 chopped scallions, to garnish

Directions:
Preheat oven to 425
° F (205°
C).
Add ketchup, hoisin sauce, soy sauce, honey, vinegar, garlic, ginger, and onion powder to a bowl and stir to combine. Pour out ¼ cup (60 ml) sauce to reserve for glazing at the end.
To remaining sauce, add ribs and toss to coat evenly. Arrange ribs in one layer on a parchment covered baking sheet. Place on the middle rack in the oven and cook for 12-15 minutes or until golden brown and crispy.
Brush ribs with reserved sauce and cook for 8-10 more minutes.
Serve with chopped scallions scattered on top.

Get more recipes from Spencer's BIG 30 and find out when to watch

here

.