Spiced Basmati Rice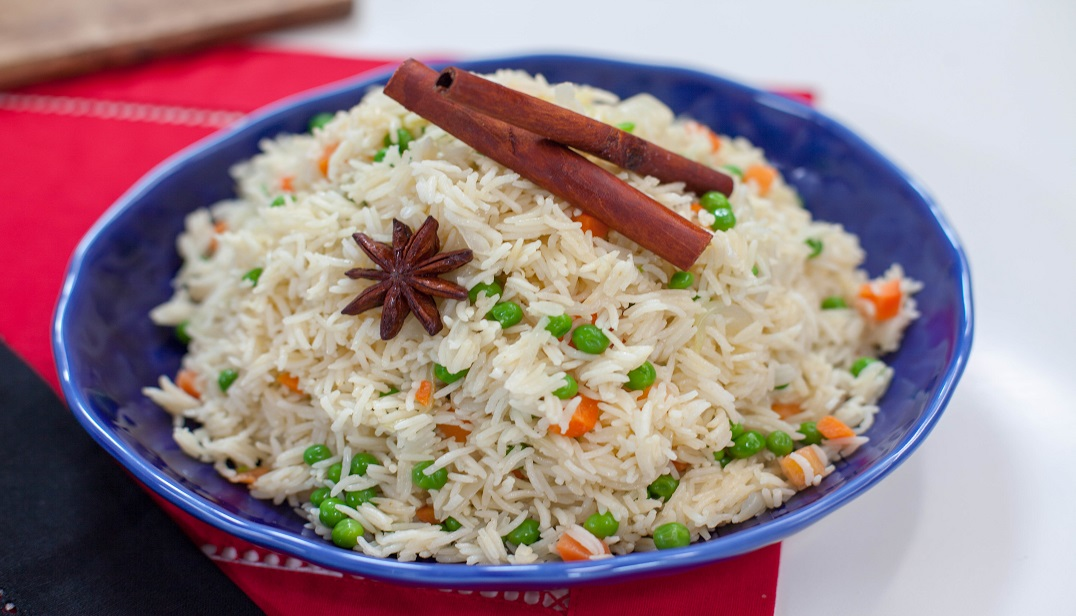 SPICED BASMATI RICE

Ingredients:
2 tablespoons (30 ml) vegetable oil
1 small onion, diced
1 small stick of cinnamon, split in half
1 teaspoon (5 ml) cumin powder
1 star anise
3 cups (720 ml) vegetable stock
2 cups (480 ml) basmati rice
½ teaspoon (2.5 ml) salt
1 cup (240 ml) frozen mixed peas and carrots

Directions:
Heat vegetable oil in an oven-safe pot or casserole dish on medium-high heat on the stovetop. Add onion, cinnamon, cumin powder, and star anise. Stir to combine. Cook for 2-3 minutes or until spices are fragrant and onions are translucent. Add stock, rice, and salt to pot. Bring to a boil. Add peas and carrots. Turn down to medium-low heat. Cover and simmer for 12-15 minutes.
Remove from heat and let stand for 2 minutes. Fluff and serve.

Get more recipes from Spencer's BIG 30 and find out when to watch here.