Spencer's Lentil Sloppy Joes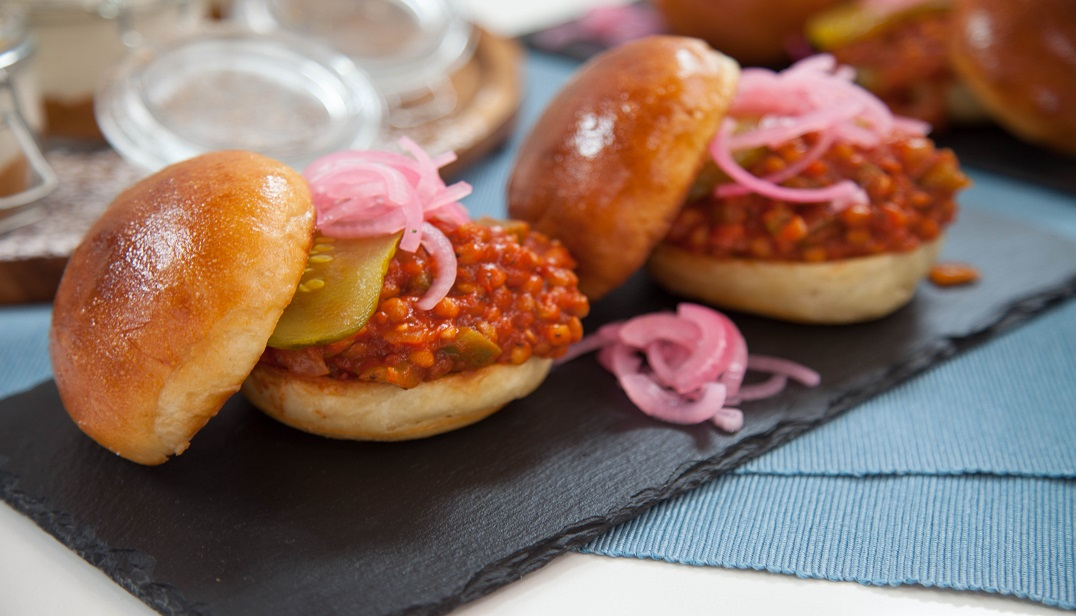 LENTIL SLOPPY JOES

Ingredients:
2 tablespoons (30 ml) olive oil
1 onion, diced
3 garlic cloves, minced
1 green pepper, diced2
½ cups (600 ml) spaghetti sauce
19-ounce can (562 ml) green lentils, drained and rinsed
1 tablespoon (15 ml) maple syrup
1 tablespoon (15 ml) chili powder
1 teaspoon (5 ml) Worcestershire sauce
1 teaspoon (5 ml) smoked paprika
1 teaspoon (5 ml) salt
½ teaspoon (2.5 ml) pepper
Hamburger buns, for serving
Sliced pickles, for serving
Pickled Onions for serving

Directions:
Heat oil in a large skillet. Add onion, garlic, and green pepper and cook until soft.
Pour in spaghetti sauce and lentils and stir to incorporate. Add maple syrup, chili powder, Worcestershire sauce, paprika, salt, and pepper and stir to combine. Cook, simmering, for 15 minutes.
Remove from heat. Scoop lentil mixture onto hamburger buns and top with pickles and Pickled Onions

Get more recipes from Spencer's BIG 30 and find out when to watch here.