Pull Apart Cheesy Garlic Bread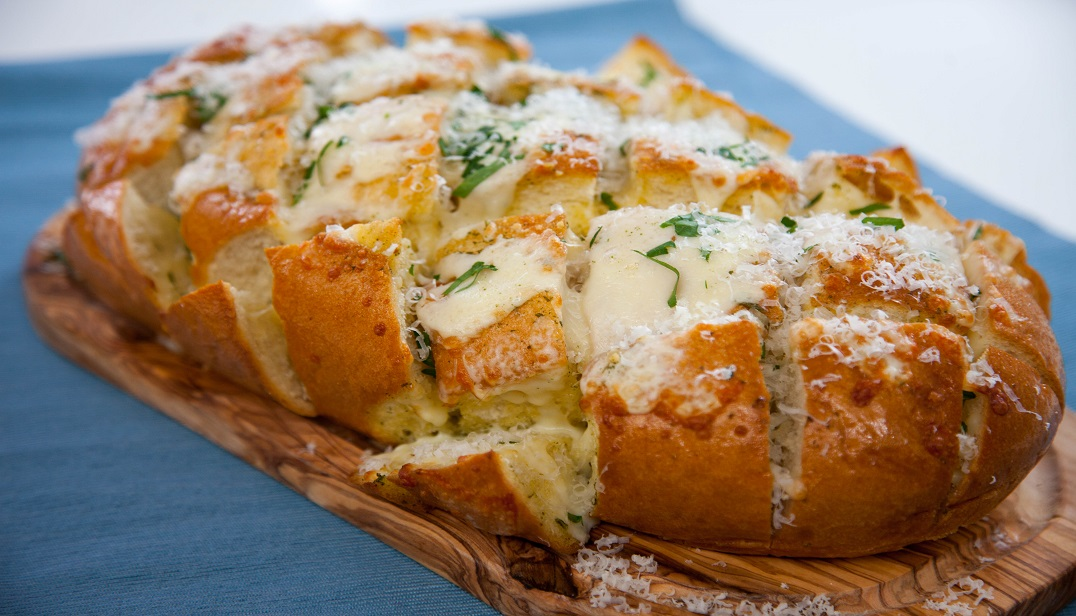 Ingredients:
1 large round crusty Italian or sourdough loaf
¼ cup (60 ml) butter
2 tablespoons (30 ml) extra virgin olive oil
1 tablespoon (15 ml) minced garlic
1 tablespoon (15 ml) dried parsley

⅛
teaspoon (0.5 ml) salt

⅛
teaspoon (0.5 ml) pepper
2 cups (480 ml) grated mozzarella
½ cup (120 ml) grated parmesan

Directions:
Preheat oven to 400
°F (205°
C).
Using a serrated knife, cut a cross-hatch across the top of the loaf, leaving the bottom of the loaf connected.
Add butter, olive oil, garlic, dried parsley, salt, and pepper to a small bowl and microwave for 45 seconds to melt. Drizzle butter mixture over top of loaf of bread, making sure to get in between all the slices.
Mix grated mozzarella and parmesan together. Tuck the shredded cheese equally along the incisions and over top of the loaf. Bake in oven for 10-12 minutes or until cheese is bubbling and bread is golden brown.

Get more recipes from Spencer's BIG 30 and find out where to watch

here

.